Recommended Services
Write Your eBook or Other Short Book - Fast!
Click here
10 Non-Techie Ways To Market Your Book Online


Click here
Visit Book Marketing Network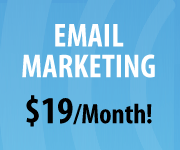 SEO + Publicity + Social Media = ?
View my page on Black Business Women Online

Are you an author? Want to be a guest on the Chocolate Pages show? Email Pam Perry (www.PamPerryPR.com) thru the CP Network!
Visit Black Business Women Online

SEO + Publicity + Social Media = ?
This is a social network for Christian authors who want to network and learn about the book industry. Here you will find experts and fellow authors who are willing to share tips on how to get out there. Created by www.PamPerryPRCoach.com to help Christian authors market the MESSAGE! See www.MinistryMarketingSolutions.com For FREE mp3 and ebook



www.pamperrypr.com for free ebook to help you brand like a superstar!
Hear the other side of the conversation with Pam Perry, PR Coach. Typical talk w/author coaching client! :) JK. Omar Tyree and Pam Perry did Teleseminar. Get audio at www.e-junkie.com/pamperry with Handbook
Interested? Send an email to Author Publicity VA, Leah Hubbard at waabiz@aol.com