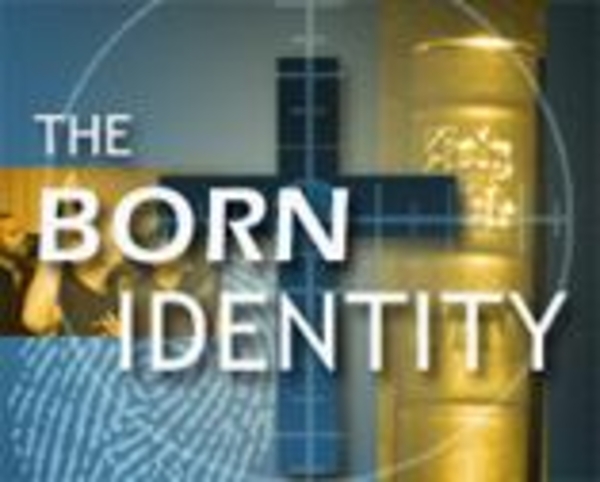 I was asked by the editor of Breathe Again Magazine, to write an article to flow in the vein of adoption, family, and relationship. I never realized how much of a struggle this would be for me. If I ever felt under qualified or unprepared for something, it was this. What gave me the boldness and confidence to continue? It was remembering that I have been adopted into a family that loves me, and would never forsake me.
So many times the emphasis on s*x, money, career, and other topics always seem to hit the Top Ten issues that men have. For most of us, the battle with our identity has to be one of the most difficult to overcome. Itís not an issue of identifying what I am. There should be no confusion in what God created me to be. Unfortunately, some of our men are taken captive by the lies that lead them away from the truth. The real identity crisis often comes in narrowing down who I am.
When we struggle with this question, often times we become adopted into the wrong family of thought because we havenít quite learned the process of elimination. We end up with making friends and taking mates, dealing with situations, and living lives that were never meant for us.
Sometimes men are not always strongest in the area of relationships. We donít understand how to relate to our women, and most times we donít even understand one another. A man has to learn how to trust before he can open up and begin to relate. Most times in our minds, you are ďguilty, until proven innocentĒ. We may not say it, we may not believe it, we may not even want to admit it, but if I were a betting man, Iíd bet itís true.
Get a room full of women together and turn on a TV or any other type of entertainment. Most times they will still draw to each other and find something they can all relate on. Theyíll find a way to minister to one another and help each other fulfill a void or supply a need. Do this same experiment in a room full of men, and they could probably get through hours without ten words to one another unless the snacks were gone or someone didnít know where the bathroom was.
Most of us have been raised by single mothers, or by fathers who didnít have the answers to the questions that we had, because they themselves were having identity crisis. They didnít always have the formulas to help us figure it out. This is not an excuse; itís what I describe as an ex-cause. We have to look back and find the causes. But remember that we are a part of a new bloodline, adopted into a royal priesthood. We have to know that the old causes are no longer an excuse! You have a new bloodline! You are not responsible for the reason, (whatever the trauma you have experienced), but you are responsible for your response, (present action or attitudes).
Iíve had to admit that I still have issues dealing with women (because of an ex who cheated on me), men (because of a father who abandoned me), family (because I often felt rejected), and authority (just because I felt like it). You name it; Iíve had an issue with it. But thatís not who I really am.
As I meditated on why, I thought about the fact that every significant relationship in my life naturally, reflected the relationship that I have with God, and the way that I respond to him.
I had to learn to dig more in the word and find out who I really am. I have to find my true Born Identity. Not the name on the birth certificate, but the man who was created even before the world came to be. When I find that out, only then can I learn to properly relate to my wife, and love her the way Christ loved the church. Only then can I restore the relationship with my own daughter, who may have the same abandonment issues I have. Only then can I invest the principles in my son that no one ever taught me. And only then can I truly show myself friendly to my friends. I can trust my pastors, and know they wonít abuse their authority. I can even submit to my manager, and know that he canít take advantage of me- because my promotion comes from above.
You want to know why your man does the things he does, or thinks the way he thinks? Ask him if he know who he really is. If he can tell you confidently and honestly, give him your love. If he stumbles and has to search for the words through pain and tears- GIVE HIM YOUR LOVE!
Copyright © 2008
Revelations Christian Media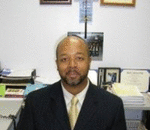 Posted By: John Donelson
Friday, March 27th 2009 at 12:02AM
You can also
click here to view all posts by this author...