PRAISE THE LORD! MY PRAYER HAS BEEN TO THAT I WANT TO BE BLESSED TO BE A BLESSING. WELL, JUST RECENLY I WAS ABLE TO DO JUST THAT. I RECEIVED SOME FUNDS AND AS DELIGHTED TO HELP THOSE I KNOW NEEDED HELP; ALSO THOSE THE LORD LAID IT ON MY HEART TO GIVE TO. I FEEL BLESSED THAT HE ENTRUSTED ME, AN EX-ALCOHOL AND DRUG ADDICTED PROSTITUTE WITH HIS CHILDREN. PRAY FOR ME AS I GROW IN THE AND AS MY RESPONSIBILITIES WITH THE TASKS THAT THE LORD HAS LAID BEFORE ME. I ALSO WANT TO THANK YOU FOR COMING UO WITH THIS SITE THERE ARE SO MANY SEASONED WORKERS OF GOD; I CAN ONLY GROW FROM BEING A MEMBER. GOD BLESS YOU ALL IN ALL THAT YOU DO.
LOVE YOUR SISTER IN THE LORD,
SIS. CASSANDRA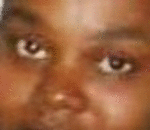 Posted By: Cassandra Robinson
Thursday, June 4th 2009 at 9:52PM
You can also
click here to view all posts by this author...