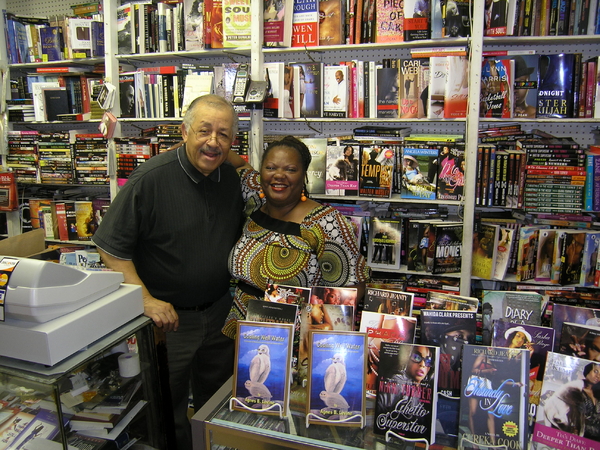 I continue to thank God and each of you for your support as I continue to develop my ministry on mental illness. I have to honestly say I was scared about going downtown to promote my book and my message to prevent mental illness and break the mentall illness cycle. I must truly say that I was received with open arms so I know I am on track with what God has called me to do.
This was almost a sell-out book tour stop! All week I have been sharing with folks how touched I was that more African-American men purchased my book and chatted with me than African-American women. The sad part is that it spoke to how our men pay close attention to us when we do not even pay attention to ourselves. Ladies, you feel me?
You don't have to buy my book, although I wish you would, as long as you break that vicious cycle of mental illness in your family. Our men need us and they want us mentally well without all the drama..............
In this photo, I enjoy a moment with the legendary Mr. Evans at his family-run business on 222 N. Paca Street, Baltimore, MD 21201 (Across from the World's Famous Lexington Market). Mr. Evans and his family have been a staple in downtown Baltimore supporting African-American artists for over 30 years! He is a wise, wise "young" man, too!
"Cooling Well Water: A Collection of Work By An African-American Bipolar Woman" (ISBN 13 978-0-9754612-0-4) really is a powerful, powerful anointed book! Order your copy today at
www.amazon.com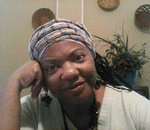 Posted By: agnes levine
Saturday, June 13th 2009 at 8:09PM
You can also
click here to view all posts by this author...