I'll pay you $50 to get a FREE cell phone from me!
That's right, I'll pay you!! On top of that, shipping is FREE, too!
All you have to do is to purchase any GLOBALINX product and get a cell phone. And the Ca$h is yours. It's that easy.
You could save money on your phone bill by becoming a GLOBALINX customer, today! You could cut your bill in half!
I can help you save money and I'll give you money to become one of my customers. You can't beat that, anywhere.
So go to
http://www.LorealHartwell.com
and click on "Products" right now. Sign-up for unlimited local and long distance service, only for $25/mo through GLOBALINX today.
Then you're eligible for the $50 when you get your FREE cell phone from Sprint, Nextel, At&t, Alltel, & T-Mobile!
Don't wait! This is a limited time offer. I can't afford to do this for long. Don't miss this awesome offer.
Go to
http://www.LorealHartwell.com
right now and start saving (& making) money TODAY!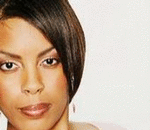 Posted By: Loreal Hartwell
Monday, June 29th 2009 at 12:40PM
You can also
click here to view all posts by this author...