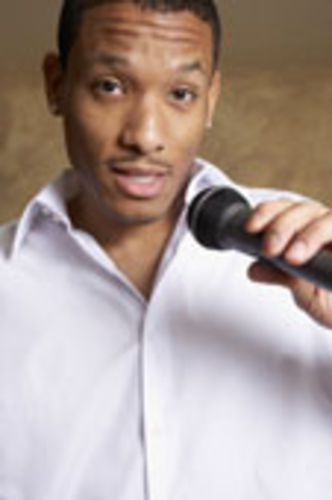 HOMETOWN MEMPHIS, TENNESSEE LIL EXTRA! : |
IT'S A SHAME…..
Don't be shame…Come' on...
Read a little extra!
in Hometown…
I have a few stories for you..
IT'S A SHAME…..if you pass them by.
This is where you'll start…
Sing with my karaoke singer…
"Momma…momma…there's too many of you crying….brother, brother, brother. There's far too many of you dying. We've got to find a way to bring some loving here today.
WHAT'S GOING ON?
FIRST TIME YOUNG MOTHER COMMITS MURDER
07.26.2010
Memphis, Tennessee
A first time mom committed murder to her newborn baby only minutes after his birth. Police state that the young woman had kept her pregnancy concealed from her mother. The young mom after self delivering the infant at home then proceeded to stabbing him to death minutes after his birth. The new mother and her mom showed up at the hospital with the deceased infant. Police arrested the young mom, and she will be allegedly charge with first degree murder since she has been reviewed for psychological testing that proves she was aware of what she did. Her mother was disappointed stating "I didn't even know she was pregnant." The young mother was said to be motionless and speechless.
"My goodness…maybe we should move….along."
"That is a shame isn't it?"
"Singer, sing some more….." I think he's kinda cute too..."
"It's a shame.. the way you mess around with yo'man."
"It's a shame…the way you use me!"
SHIP THAT BOX TO APARTMENT 204
07.27.2010
Memphis, Tennessee
A Memphis man was arrested in a drug bust for shipping drugs and cornucopia to himself. The 26 year old, A. Webb openly admitted he was using drugs and having them shipped to his address of 204 by using Fed Express Delivery. Webb was clever also, using props to hide his drugs which were in places of his apartment like the laundry, mason jars, inside plant soil and get this.. including the Bible. Webb neighbors said they often smelled marijuana coming from apartment 204. When the DEA searched apartment 204 they found drugs such as cocaine, marijuana, ecstasy and crystal meth.
"You should be shame of yo'self!" "Using the Word to hide those drugs!"
"Well that's a shame…
Now, he'll be shipped to the nearest
Memphis jail ...SHIP HIM OUT TO ...
201 Poplar."
"Say singer…take it higher…!"
..... "How could you use me!"… and then abuse me!" "How can you afford to be so cruel!"
...It's a shame......the way you mess around with yo' man."...
"Ummh! Ummm!".. "I can keep on using that karoake singer!....
"Man!.... show's a shame the way you're sanging that song .....Are U 4 REAL!"
… "I'd listen some real "Old School" anytime."
FOOL ME ONCE…SHAME ON ME
FOOL ME TWICE ..SHAME ON THREE!
07.27.2010
West Memphis, Arkansas
Police in West Memphis were confronted with two separate cases of youngsters using replica guns to conduct minor crimes. One youth pulled out a replica shotgun and robbed another youth of his bicycle. When officers caught him they discovered it was a BB gun but very much looked real. Then on another call reported two youngsters playing with guns in Grimsley Park and were asked to put their weapons down. All three youngsters were held in violation of the city's replica gun ordinance. The police chief congratulated officers for their service of careful handling both situations. Police in West Memphis caught national attention in the death of Deunta Farrow who was killed by a police officer for carrying a toy weapon. Local town residents are reminded to not buy replica guns for their children. All young men were between 12 and 15 years of age.
"It's a shame…cause... I'm getting ready to beat some butt!"....
"All three of ya'll line up!"
It's gonna be a shame when I finished bashing yo' bootys…. Just a minute!
S! H! A! M! E!////////// *!!
"It's a shame ....but..."A bride's gotta do what a bride's gotta do!"
"S H A K E!" "Scratch that old record!" Karunch..CRUNCH!!!!
"Okay Singer … Take us out…"
"OOOOOH!... ….."It's just got to be a shame!...."
"I'll be somewhere around…blowing some bubbles….4 REAL."
"It's a shame... This Hometown edition ENDS here.
This "Shameful" report was written by:
MIISRAEL Shields :>)
Hometown Memphis, Tennessee
MY MESSAGE TO YOU: "Hold your responsible for a higher standard than anyone expects of you. Never excuse yourself."—Henry Ward Beecher "That would be a crying shame."
MESSAGE SENT: GOODBYE.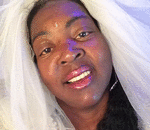 Posted By: MIISRAEL Bride
Wednesday, July 28th 2010 at 11:19AM
You can also
click here to view all posts by this author...