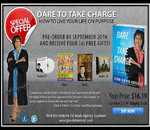 Kimberly Armstrong of www.kimberly-speaks.com is the Baltimore coordinator of the Honorable Glenda Hatchett's

Dare To Take Charge

Virtual Book Tour scheduled Monday, September 20th at 6 p.m. to be held at the Seed School of Maryland. 



Kimberly Armstrong is an excellent example of one woman who dared to take charge.  After the death of her sixteen year old son in 2004, Kimberly launched a nonprofit organization in his honor and a consulting business. In addition to contributing chapters to several anthologies, she works as a professional parent advocate organizing and educating parents in Baltimore about juvenile justice issues.  CLICK HERE for more details!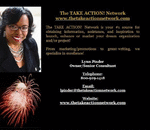 Posted By: Lynn Pinder
Saturday, September 18th 2010 at 11:39AM