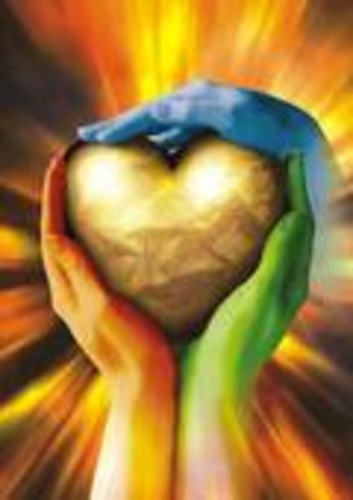 OCTOBER'S FIRST SUNDAY
BLESS OUR HEARTS
Our Father
Bless this day's site.
May it be viewed with eyes of hearts.
Bless our hearts to be touched by your loving Eternal Spirit.
Show us how to love one another; and that your gift of love be shared among us.
Give us our daily needs and requirements...
Keep us with hearts of thanksgiving.
Forgive us that we may have a stronger will to love,
and mount upon us courage and strength
keeping your commandments within us.
Let our eyes of heart see the source of our life is true love..
We will find you this October's First Sunday
in hearts blessed by seeing your love for us.
In
Jesus
AMEN
--MIISRAEL
BLESSED HEARTS TO YOU!
HAVE A BEAUTIFUL DAY & MAY ALL YOUR HEART BE FILLED WITH LOVE.
Posted By: MIISRAEL Bride
Sunday, October 3rd 2010 at 9:43AM
You can also
click here to view all posts by this author...