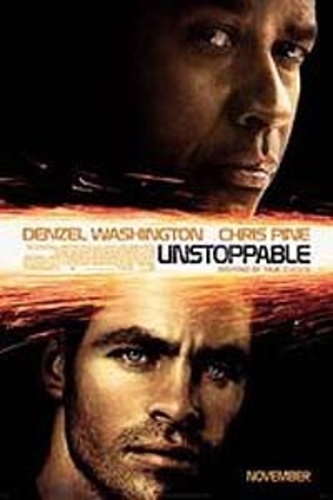 MOVIE BLOG
FEATURING: UNSTOPPABLE!
Starring: Denzel Washington, Rosario Duncan, Jeremy Wheeler
Genre: Action/Drama
Directed by: Tony Scott
Rated: PG 13
Start Date: November 12, 2010
Check Listings!!
Okay!...Denzel Washington movie fans will flock to see him anytime he's appearing in a new movie. So pace yourselves you might have long lines like trains maybe? Will Unstoppable make the movie top? Tune your seat for some train rides! Fast paced, whipping yo' booty seat drama and on the rim action!! Whew!.. The movie has to live up to it's title. Let's just hope that train will zoom on by your town! It's loaded with posionous gases and explosives KA...BOOM! Two engineering experts are trying their best to bring that train to a STOP! But will it be Unstoppable? Thrills and chills!
Rants and Raves! Stay OFF THE TRACKS!! It could be a head on collide. You lips will be saying I think it can! Well, don't just sit there ...MOVE! You can't be unstoppable, take your darling and get ready for a surprise!! Take the U-train and....GO>>>>>>>>>>>>>
>>>>>>>>>>>>>
>>>>>>>>>>>>>CHECK IT OUT...CHECK IT OUT ....CHECK IT OUT
That was the train sounds!
This "Unstoppable Movie Blog" is written by:
MIISRAEL
Hometown Memphis, Tennessee
Source: MSN & YAHOO!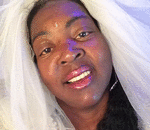 Posted By: MIISRAEL Bride
Friday, November 12th 2010 at 2:42PM
You can also
click here to view all posts by this author...