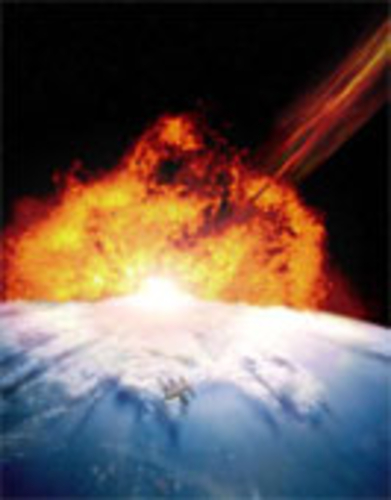 SPACE NEWS:
THE COLLIDE OF APOPHIS & EARTH:
RUSSIAN SCIENTISTS PREDICT A HIT IN 2036
02.07.11
Russian Scientists have been keeping their watch on a large asteroid larger than two football fields called Apohis since 2004. The NEO was reported as having a great chance of crashing into the earth's orbit according to Russians Scientists in the year 2029. The large asteroid is estimated to collide with earth, predicted to happend on April 13, 2039. However, Donald Yeomans, head of NASA Near Earth Object Program Office [NEO] stated that technically the Russian Scientists are correct, but odds of it's having a direct hit is 1 in 250,000 chance.
Russian scientists are basing their prediction on the 900 foot long 270 meters gravitational keyhole and it's precise region in space. The space is only slightly larger that the asteroid and that makes chances more likely to have a direct path to hitting the earth. Yeoman stated that chances the NEO will be fairly closer late in 2012 and early 2013 but as a direct crash in 2039 it's minisule! Scientists in Russia feel their prediction is a very close to true probability and technically more than ever they stick to their claim it's very possible it could happen.
WHAT DO THINK?
ARE YOU HAVING A FEAR FACTOR?
This "Collide of Apohis" is written by:
MIISRAEL
Hometown Memphis, Tennessee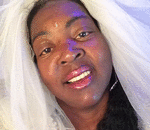 Posted By: MIISRAEL Bride
Monday, February 7th 2011 at 5:00PM
You can also
click here to view all posts by this author...