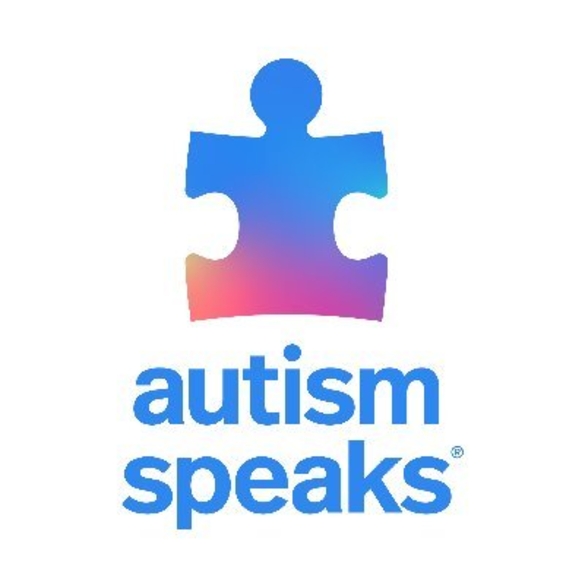 For Immediate Release From Autism Research Institute & Autism Speaks!
Today is World Autism Awareness Day, and, after a challenging year, I'm issuing a call to action for establishing a multi-disciplinary standard of care for appropriately supporting the medical needs of individuals with autism. We are hopeful for brighter days ahead as the Covid-19 pandemic continues to be addressed and remain committed to supporting the health and well-being of people affected by autism through innovative research and impactful education.
For more than 54 years, the Autism Research Institute
(ARI) has been committed to supporting the autism community. This is an urgent matter. I hope you will help ARI amplify this message by sharing this video and forwarding us your stories about how research can make a difference in providing appropriate support and care.
Watch Video HERE!:
https://www.autism.org/world-autism-awareness-day-2021/
Stephen M. Edelson, Ph.D.
Executive Director
******
Challenging behaviors such as aggression, destructiveness, and self-injury take a tremendous toll on adults with autism and their caregivers.
A new editorial, written by ARI's Executive Director Stephen M. Edelson, PhD and ARI's board chair, Marvin Natowicz, M.D., PhD, appears in the most recent edition of ARI's ARRI journal. We have made this article
https://www.autism.org/challenging-behaviors-in-adults-with-autism/
********
Autism Speaks News:
Study finds higher rates of gender diversity among autistic individuals
September 30, 2020.
A September 2020 study published in Nature Communications found that transgender and gender-diverse individuals have higher rates of autism than their cisgender peers.
Researchers found that transgender and gender-diverse individuals were 3 to 6 percent more likely to be diagnosed with autism with scores higher in areas of sensory sensitivity and autistic traits and lower in empathetic traits. They found their participants experienced challenges outside of autism, citing other psychiatric conditions that play a role in their everyday lives.
"This research is crucial to understanding the need transgender and gender-diverse people have for appropriate medical and mental health care that can improve their quality of life," said Thomas W. Frazier, Ph.D., chief science officer at Autism Speaks. "By looking at groups of autistic people across several different types of data collected, this study gives us a more realistic idea of how much gender identity and autism overlap."
The study analyzed data from 641,860 participants across five datasets, including survey data, population studies and online questionnaires. Researchers found that 24 percent of the gender-diverse and transgender respondents were autistic compared with 5 percent of the study's cisgender participants.
The researchers analyzed data that included formal autism diagnosis as well as autistic traits, which can include hyper-recognition of patterns, sensitivity to sensory input and levels of empathy. The researchers also looked at perceptions of transgender and gender-diverse individuals—if they believed that they were misdiagnosed or believed they should be diagnosed with autism.
These data sets confirmed what researchers expected to find, including their participants feeling they had been misdiagnosed or underdiagnosed for autism. They also confirmed previous findings of higher rates of other psychiatric conditions among transgender and gender-diverse individuals like schizophrenia, ADHD and depression. Previous studies have also estimated that about 30 to 50 percent of transgender teens attempt suicide, underscoring the need to screen for these risk factors in transgender, gender-diverse and autistic teens.
Almost 70 percent of autistic individuals who also identify as transgender and gender diverse said they needed gender identity related medical care but could not get appropriate care due to their autism diagnosis. In study published in June 2020, more than 35 percent of autistic LGBTQ adults surveyed said they were refused services by a medical provider, despite this group having greater health care needs overall.
Read and learn more HERE!:
https://www.autismspeaks.org/science-news/study-finds-higher-rates-gender-diversity-among-autistic-individuals
********
The Autism Response Team (ART) is an information line for the autism community. Our team members are specially trained to provide personalized information and resources to people with autism and their families.
How to contact ART
Call our toll-free number or send us an email – we're available Monday through Friday between 9 a.m. and 5 p.m. in all time zones. Live chat is also available between 9 a.m. and 7 p.m. ET.
Read and learn more HERE!:
https://www.autismspeaks.org/autism-response-team-art
********
Women's History Month is an opportunity to recognize women's contributions to history, society and culture. At Autism Speaks, we celebrate the women and girls along the vast and diverse autism spectrum, as well as those who support them.
In this blog, meet women in the autism community who share what Women's History Month means to them, the women they are most inspired by and the legacies they hope to leave for future generations.
Ash D., 34
Women's history month is about commemorating and encouraging the study, observance and celebration of the vital role of women in American history. Why is this month important to you?
It's important firstly because I'm an African American woman on the autism spectrum and that makes me proud. Secondly, women in general have come along way with many struggles involving equality in the workplace, in sports and in life in general. Fast forward to today, we now have women playing in one-time male dominated sports, doing amazing things in the business world and reaching unprecedented highs in political roles. There's a lot of progress to be proud of but we aren't done yet!
What women do you want to recognize this month? How has that person positively impacted your life?
The one woman I want to recognize today is Kamala Harris, Vice President of the United States! She is a shining example of just how far women have come! Vice President Harris has made history not just for women, but women of color as well! She has definitely motivated me to keep working on my goals as an autism advocate. I truly admire her and what she stands for.
What do you want to be remembered for?
The way I left an impact on the world through my autism advocacy. I want the world to know that it's certainly okay to be autistic, and also help people better understand what autism is and how it's not a disability but a great ability.
Beth M., 59
Why is this month important to you?
Because women are equal to men and we can do all the same things that men do. I remember when I was a child, there were many jobs that they wouldn't let women do. I was determined to do some of those things, like repairing machines, and I have been able to do them ever since!
Who would you like to recognize during women's history month? How has that person touched your life?
I want to recognize Bettye Ruth Kay, who founded Bittersweet Farms, where I live. Bettye Ruth is a woman I admire, and I wish she was still here with us! She made a huge impact in my life by starting this place where I love to live and work.
Read the full article HERE!:
https://www.autismspeaks.org/blog/what-womens-history-month-means-me
********
ATTENTION ELEMENTARY & MIDDLE SCHOOL TEACHERS!
Incorporate our #LearnWithKindness lesson plan this #WorldAutismMonth virtually or in-person to help bring some more kindness into the classroom!
ELEMENTARY SCHOOL TEACHERS:
https://www.autismspeaks.org/sites/default/files/Kindness_Lesson_Plan_Elementary.pd
MIDDLE SCHOOL TEACHERS:
https://www.autismspeaks.org/sites/default/files/Kindness_Lesson_Plan_Middle_High.pdf
VIRTUAL RECESS:
https://www.autismspeaks.org/sites/default/files/Kindness-Virtual-Recess.pdf
SELFIES?
English Speak:
https://s3.amazonaws.com/media.autismspeaks.org/wam/Selfie_Frame_French.pdf
French Speak:
https://s3.amazonaws.com/media.autismspeaks.org/wam/Selfie_Frame_French.pdf
Spanish Speak:
https://s3.amazonaws.com/media.autismspeaks.org/wam/Selfie_Frame_Spanish.pdf
********
Clip-In For Kindness
We are pedaling with purpose for the autism community! Join us on April 24th, wherever you are, to show your support for people with autism. Create a team of riders or register as an individual. Either way your donations and fundraising efforts will empower our work to promote solutions for the needs of people with autism and their families – including those in urgent need of resources right now – and fuel our continued commitment to create a kinder, more inclusive world for people with autism.
DATE: Saturday, April 24, 2021
TIME: Live Ride! Tentative 12:00pm EST (official class information to be sent via email one week in advance of ride)
LOCATION: Peloton Bike or App – ride anywhere!
Registration Fees
$25 registration fee includes event decal/sticker for your bike
For every $50 raised you receive an entry for some amazing prizes:
Apple Watch
Apple Airpods
Spin Towel
Handle Bar Adjuster
Autism Speaks Swag Bag
Read, Learn, Register HERE!:
http://act.autismspeaks.org/site/TR?fr_id=6266&pg=entry
********
Meet Jack, Isaac, and Petya:
In 1997 the word autism was not as well known, and we were told the odds were 1 in 1,650. Funny how that number seems so low statistically, but when you are the one in any statistic the impact Funny how that number seems so low statistically, but when you are the one in any statistic the impact and reality is huge.
To celebrate World Autism Month, we are highlighting each our of mission objectives in a series of five virtual profiles. Each week in April, we will share meaningful conversations with families and individuals in the autism community.
This week, meet Carin and Ron and their children Jack, Alyssa, Peter, Tommy, Isaac and Petya – whose experiences span the vast autism spectrum, and who reflect just how important it is for us to come together to increase global understanding and acceptance of people with autism.
Read the full article HERE!:
https://www.autismspeaks.org/profile/meet-jack-isaac-and-petya
********
The COVID-19 pandemic has exposed and heightened glaring inequalities around the world, especially when it comes to income and wealth distribution, access to health care, protection under the law, and political inclusion. Persons with autism have long faced many of these inequalities, which have only been further exacerbated by the pandemic. It's a problem made worse by long recognized discriminatory hiring practices and workplace environments that present major obstacles for persons with autism; all of which contribute to the unemployment or severe underemployment of a large majority of adults on the autism spectrum.
The 17 Sustainable Development Goals adopted by world leaders at the United Nations in 2015 provide a blueprint for addressing the major challenges facing the world, including strategies for reducing inequalities that hinder prosperity for people and the planet. One of the aims of Sustainable Development Goal 8 (SDG 8)
https://www.un.org/sustainabledevelopment/economic-growth/
– Decent Work and Economic Growth – is to promote full and productive employment and decent work for all, including persons with disabilities.
https://www.un.org/development/desa/disabilities/convention-on-the-rights-of-persons-with-disabilities.html
Article 27 of the UN Convention on the Rights of Persons with Disabilities also recognizes "the right of persons with disabilities to work, on an equal basis with others," and to a "work environment that is open, inclusive and accessible to persons with disabilities."
Some employers have recently launched inclusive employment programmes, which accommodate people with diagnoses of autism and related conditions, such as ADHD, OCD, etc., often referred to as neurodivergent persons. Based on the experience gained from these programmes, and motivated by the desire to both be socially responsible and to gain a competitive advantage by benefitting from the skills and abilities of a more diverse talent pool, an increasing number of employers are now creating models to make the workplace and hiring practices more inclusive generally.
The pandemic has undoubtedly impacted the efforts of companies to implement these new models, at a time when the international economy is undergoing the worst economic recession since the great depression, with the loss of hundreds of millions of jobs. At the same time, new ways of working, including remote working and the use of new technologies, have created opportunities for employees on the autism spectrum that previously found it difficult to thrive in traditional workplace environments.
The 2021 World Autism Awareness Day observance will address these issues through a virtual event that will include moderated panel discussions with individuals on the autism spectrum who have themselves experienced the challenges and seen these new opportunities in the employment market.
The event is organized by the UN Department of Global Communications and UN Department of Economic and Social Affairs, in collaboration with the Specialisterne Foundation.
As presented at the 2015 UN observance of World Autism Awareness Day, the mission of the Specialisterne Foundation is to leverage knowledge gained from the employment of autistic persons to support the creation of meaningful and fulfilling employment for one million persons, in a world where there are equal opportunities for all in the labour market.
Event Programme Overview
10:00 a.m. Welcome and Opening Remarks
10:13 a.m. PANEL 1: Disparities and Discrimination Exposed by the Pandemic
10:33 a.m. PANEL 2: Ensuring Inclusion as we Build Back Better
10:53 a.m. Closing Remarks
Event Registration:
https://docs.google.com/forms/d/e/1FAIpQLSdCe1tiFE7QlebOFoN97jT3okXKM6ZzDT13ZzxWTh6w8WekJQ/viewform
********
The Autism Speaks Kindness Campaign celebrates and encourages acceptance, understanding and inclusion with daily acts of kindness. Choose from two great ways to participate: Learn with Kindness at school or Lead with Kindness at work.
Every day, participants reveal a kindness or fundraising challenge on a fun, interactive calendar. Designed to work (and be awesome!) in virtual, in-person or hybrid settings, everyone will love completing daily activities and reaching fundraising milestones to earn kindness swag.
The campaign is a perfect way to celebrate World Autism Month in April but kindness is always in season and the campaign works any time of year! Your commitment to kindness will get us one step closer to a world where all people with autism can reach their full potential.
Read and learn more HERE!:
https://act.autismspeaks.org/site/SPageServer?pagename=kindness_campaign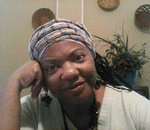 Posted By: agnes levine
Saturday, April 3rd 2021 at 10:12AM
You can also
click here to view all posts by this author...