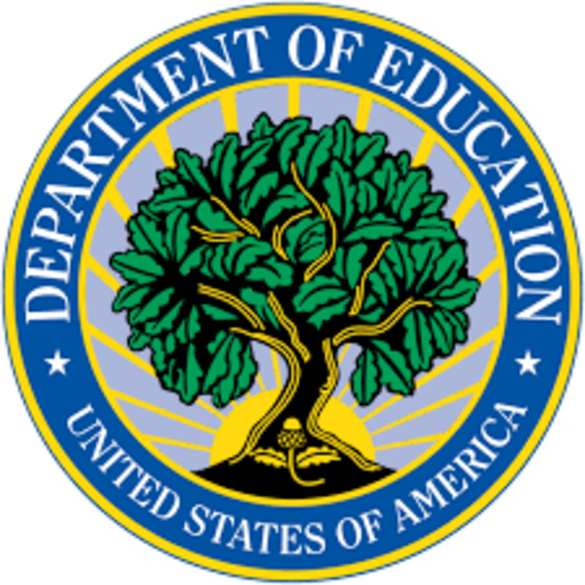 For Immediate Release From USDE!
The U.S. Department of Education's Office of English Language Acquisition (OELA)
https://www.ed.gov/?utm_content=&utm_mediu...
recently announced awards of nearly $120 million over five years under the National Professional Development Program (NPD) to support educators of English learner students:
https://www2.ed.gov/programs/nfdp/index.ht...
The NPD program provides grants to eligible Institutions of Higher Education and public or private entities with relevant experience and capacity, in consortia with states or districts, to implement professional development activities that will improve instruction for English Learners (ELs). Following the education priorities of the Biden-Harris Administration as stated by Secretary Cardona, these grants align with his call to boldly address opportunity and achievement gaps by investing in, recruiting, and supporting the professional development of a diverse educator workforce, including bilingual educators so education jobs are ones that people from all backgrounds want to pursue.
"I grew up speaking Spanish at home and thrived as an English learner in school thanks to great teachers who helped me realize that my bilingualism and my biculturalism would someday be my superpower," said U.S. Secretary of Education Miguel Cardona. "As our nation grows more diverse than ever before, we must level up our investments in educators who can provide students from all backgrounds with equitable opportunities to succeed. This $120 million, five-year investment will support high quality professional development and teacher preparation programs across the country. It will also help us grow a pipeline of diverse and talented educators who can help more English learners realize their own bilingual and multilingual superpowers."
These grants can be awarded to educators of ELs including teachers, administrators, paraprofessionals or other educators working with ELs. Professional development activities may include teacher education programs and training that lead to certification, licensing, or endorsement for providing instruction to students learning English.
Educator effectiveness is the most important in-school factor affecting student achievement and success. To improve the academic achievement of ELs, the NPD program supports pre-service and in-service instruction for teachers and other staff, including school leaders, working with ELs. Selected applicants submitted proposals to improve access to culturally and linguistically responsive early learning environments for multilingual learners and that increase public awareness about the benefits of proficiency in more than one language.
"The NPD grants support the professional growth of the education workforce by promoting the skills and critical dispositions of educators and leaders. These grants can enhance the capacity of the education workforce to create equitable learning environments that promote language, literacy and diversity. This work is vital to increase educator effectiveness in meeting the needs of English learners and their families," said OELA Acting Director Montserrat Garibay.
The NPD program has funded a range of grantees that are currently implementing 182 projects across the country, including the most recent grantees. As the EL population continues to grow, it has become increasingly important to identify and expand the use of evidence-based instructional practices that improve EL learning outcomes.
The Department projects this new cohort of 44 grants
https://oese.ed.gov/files/2022/09/2022-NPD...
will serve approximately 1,638 pre-service and 6,271 in-service teachers.
A full list of awards can be found below:
Name
State
Total Granted Over 5 Years
The University of Alabama in Huntsville, AL
$2,799,244
University of Alabama at Birmingham, AL
$2,985,871
Learn about the full Awards HERE!:
https://www.ed.gov/news/press-releases/us-...
********
The U.S. Department of Education (Department) is announcing the 2022 recipients of the Presidential Cybersecurity Education Award, kicking-off Cybersecurity Career Awareness Week. Benjamin Dougherty, of Lakota West High School in West Chester, Ohio, and Robert "Allen" Stubblefield, Jr., of Troy High School in Fullerton, California, were selected as awardees for instilling in their students the skills, knowledge, and passion for cybersecurity.
"Today, we honor two talented and creative educators who are raising the bar for how we prepare students for rewarding careers in the fast-growing field of cybersecurity," said U.S. Secretary of Education Miguel Cardona. "Educators and instructors nationwide can look to Mr. Dougherty and Mr. Stubblefield as glowing examples of what it takes to inspire passion for cybersecurity in our students and equip them with the academic and technical skills sought out by today's employers. The Department of Education recognizes that cybersecurity educators are essential to our efforts to build stronger pathways for students into well-paying jobs in a field that's increasingly vital to our nation's security and prosperity."
The Presidential Cybersecurity Education Award, now in its third year, is presented annually to two teachers selected for their superior accomplishments as educators, academic achievement indicators, and leadership contributing to the field of cybersecurity. The program also helps to create awareness for cybersecurity occupations, for which there are currently more than 700,000 job openings in the U.S.Employment for information security analysts -- just one type of cybersecurity job – is projected to grow much faster than other occupations through 2031.
"These educators play a crucial role in preparing our nation's students for cybersecurity careers, helping ensure that these students are empowered with the education and skills to navigate career pathways into the cybersecurity field," said National Cyber Director Chris Inglis. "Their expertise and dedication are an inspiration to educators and cyber professionals everywhere as we seek to expand high-quality cybersecurity education, prepare students for good-paying job opportunities, and ensure that our nation's cyber workforce has the best and brightest – from all backgrounds – contributing to our collective defense."
Read the full article HERE!:
https://www.ed.gov/news/press-releases/edu...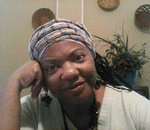 Posted By: agnes levine
Thursday, October 20th 2022 at 10:42AM
You can also
click here to view all posts by this author...