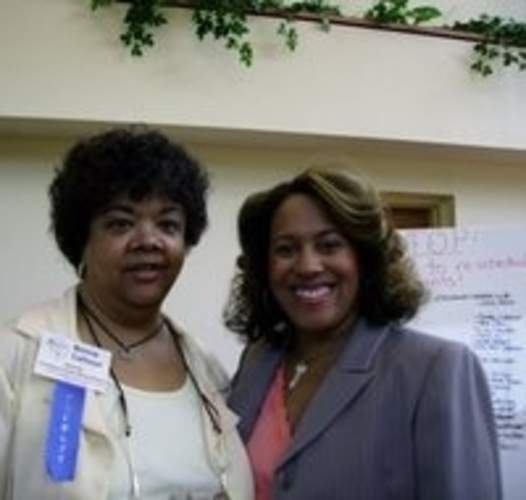 Are you making your book your New Year's resolution? Maybe it's like "I'm going to lose weight this year"--a statement that doesn't show intention because it's vague. Talk is cheap. So are you still talking about your book, yet don't intend to finish because it's too much work, too much money, and has too many steps?
For some of you the reality is you won't finish. And the longer you "work" on your book, the more time gets between you and publishing time to make a difference in other people's lives. For 5% of you who has a strong intention and will do what it takes to get your book done, these reminders are for you.
1. Don't wait any longer to write your book. Now is the best time to get it out. When you ponder and linger, you lose interest and motivation. That's why I like the idea of the "Fast-Forward Writing Technique," in Chapter Two of "Write your Book Fast," that produces consistently well organized chapters that hook your reader and motivate in each paragraph so your readers finish and recommend your book to others.
2. Remember the benefits of writing a book. It gets your unique word out to help others to a better life. It brings solutions to your readers' challenges. It can "brand" your business-much stronger than a business card. It makes you known as the expert in your field. If writing fiction, it entertains and educates. Finally, like me it can make half of your monthly income that goes on for your lifetime.
3. Remember you can add marketing pizzazz to each and every chapter in its title, its introduction and its conclusion. Apply the "Essential Nine Hot-Selling Points" before you finish your book to bring out your best writing that is clear, easy to read and inspires your readers to finish. Then, your book will sell so much better when published.These techniques will bring thousands of buyers rather than hundreds.
To manifest your book dream this year, make sure you make it real.
1. visualize your book finished and a great success. See the checks and credit card orders coming in each day.
2. Save money in a special bank account so you'll have enough to get some coaching, take some teleclasses, and print a few hundred copies to sell at talks.(You don't need 1000 printed at first).
3. Know it will cost some money. If you book is so important, treat it so. Invest in it because when you do, the payoff comes in not only solid income for life but in being well known by your audience. The less you spend means the longer it will take to get it done.
4. Take action too. Honor High Level Activities (HLA) each day. Spend real writing time on your chapters, your book's introduction and your author web site. Aim for 1-2 hours each day or divide to suit your schedule.
5. Stop writing without feedback from peers or a qualified bookcoach. You don't realize that even if you are a professional, you don't know all that makes a chapter sizzle. Old writing habits such as using "is, was" or other passives mar your style, and make it long and unwieldy so your reader will yawn and turn away. Keep your reader engaged. on each page. That means answer the questions he has, not the lecture you planned to give.
6. Don't give up. Your project may take some time. I recommend writing a short book first so you can finish fast.
Then, momentum will take over-cash flow will increase and you'll be more active with your marketing.
7. Consider self-publishing because the traditional path takes far too long and even if you are chosen, you'll find the time and energy you put there will not pay off nearly as much as when you learn a few promotion tips to implement yourself. The sad truth is that the publishers won't give you much in promotion time.
8. Write your print and eBook at the same time. Service your online audience as well as the audience at your talks. They love and buy books. They want information on all kinds of topics. They have money to spend. Promoting to the online audience is far easier, cheaper and productive than other methods.
Finally, put your book project in the top four priorities of your life. Business, Family, Friends, Book! If you don't include it in these, it just won't happen.
___
Copyright © 2008 Judy Cullins. Reprinted with permission.
Book and Internet Marketing Coach Judy Cullins helps businesses get all the clients and sell all the books they want. Author of 13 books including How to Write your Book Fast, The Fast and Cheap Way to Explode Targeted Web Traffic, Advanced Article Marketing - Nine Mistakes and How to Solve Them, and Advanced Article Three Book Program. Judy offers 256 articles and free eBook "Book Writing and Marketing Tips" with monthly ezine subscription at
http://www.advancedarticlemarketing.com
Email her at judycullins@cox.net (& tell her you are a Chocolate Page Network Member) See her link under "Resources" on Chocolate Pages Network Home Page!
------------------------------------------------------------
RESOURCE LINKS
------------------------------------------------------------
BOOKTOUR.COM - Free directory of author events
In just a few minutes any author can create a page showcasing their biography, books, and upcoming engagements. Listing new events is as easy as answering a few questions. Publishers, booksellers, events managers, and even just well-informed readers can add tour dates by simply filling in a few blanks. Readers can search our database of author events for the best of what's nearby, or they can track their favorite authors on tour. Readers can also invite faraway authors to their town, or get in touch with authors already scheduled to appear locally to address additional groups, from company speaker series to book group meetings.
http://booktour.com
BEST SELF PUBLISHED DIRECTORY
It is important that self-published authors have a means to market their work. In an effort to help them the Best Self Published Directory was created. This directory is dedicated to serving and promoting self published authors and the work they produced. Authors can list the websites of their books for FREE.
http://bestselfpublished.com
coming soon: Chocolate Pages Bloggers - send me an email if you want to be a blogger! (pamperry@ministrymarketingsolutions.com)
Pictured: Bonnie Calhoun of Christian Fiction Blog Alliance & me. :)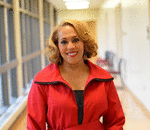 Posted By: Pam Perry
Friday, August 29th 2008 at 11:18PM
You can also
click here to view all posts by this author...