I grabbed this post from May 19, 2008 from Blogginginblack.com and have to agree with the author, Angela Henry 100%, that is if said author has the time and inclination to handle their own campaign. However, there's certainly a place for publicist in this industry. One of my best friends is a publicist and when she talks about all the things she does for an author, my head spins.
In my opinion, having a publicist is a good thing for those of us that work full-time, but are they absolutely necessary to the getting your name out there. Probably...definitely no. Share your opinions on the matter.
Here is Angela's post:
Why Buy the Publicist When the Publicity is Free
When my first two books were published, I hired a freelance publicist to help me promote them. I spent a few thousand dollars, which is pretty reasonable considering many publicists charge three times that much. She was nice enough and I enjoyed working with her. She was able to get my book featured in several publications despite the fact that I actually hired her late in the process. Typically, you should hire a publicist at least six to eight months before your book is published. But I was happy with her results nonetheless. By the time book three was due to be released, funds were tight, which meant no publicist. But by then Iíd learned a few things about the promo game, namely, that there are no guarantees that any promotion you do will result in book sales.
I decided then that from here on out, unless I win the lottery or get that elusive six figure deal; I would be my own publicist. Guess what? I got myself better publicity than the publicist I hired. The most surprising thing was that the things I did that got the most coverage were the things that didnít cost much. Hereís what I did that got the most bang, for little or no bucks?
I Wrote An Attention Grabbing Press Release:
The best thing Iíve ever done was to take an online class on how to write a press release. In that class I learned how to think outside the book, and pick out issues in my storyline that I could use to write a release that would peak the mediaís attention. The release I wrote in that class tied an issue in my book: The lack of lead roles for African-American actresses, to the summer movie blockbuster season. As result of that release, I got featured in my hometown newspaper, as well as several other newspapers across the country, and many blogs, was invited to be a guest on three radio shows, and had my book included in AOLís Black Voices Summer Reading List. I even had a reporter from The Wall Street Journal request a press kit, though ultimately I didnít get interviewed. The cost of that online class: $19.00.
I Embraced Social Networking:
Iíve had a My Space page for about a year now and it has done a lot to help me spread the word about my books. I currently have over 1,700, and counting, my space friends. Through My Space Iíve connected with readers, reviewers, booksellers, and freelance writers from all over the world. Iíve gotten my book reviewed, and been interviewed by several people Iíve met through MySpace, who went on to post the reviews and interviews on their own pages thus maximizing the exposure. Iíve been contacted by lots of readers who said theyíd been browsing in a bookstore and bought my book because they recognized me as one of their MySpace friends. Every time someone sees my friend profile on someoneís page itís like a mini advertisement. I also have pages on Shelfari, Black Planet, and Crime Space. The cost of setting up pages on social networking sites: Nothing but time.
I Participate in Email Groups
I belong to several email lists for both mystery and womenís fiction. Not only do these lists offer opportunities to network and interact with other writers, but they often offer info on many promotional opportunities: Book fairs looking for authors to come sign or book promo materials to distribute, ezines looking for subjects to interview, and reviewers looking for books to review. You can find lots of opportunities posted on writer related email lists. Last year the editor of Spirit Magazine, the in-flight magazine of Southwest Airlines, posted a call for submissions on one of my lists for an upcoming article. The article was about unique, out of the way places featured in mystery novels. It just so happened that my last book featured a state park in the small village of Yellow Springs, OH. I was one of the authors lucky enough to get a small excerpt of my book featured in that article. Spirit Magazine has about 3 million readers. Cost of signing up for email lists: Free
All book promotion is a crapshoot. There is no way for me to tell how many books Iíve sold as a result of any of the things I mentioned. But since there are so many promotional things authors do that can nickel and dime us to death, I was happy to discover that book promotion doesnít have to cost an arm and a leg.
Angela Henry
Author of Divas Last Curtain Call, Tangled Roots & The Company You Keep
http://www.angelahenry.com/
==========
When I sold my novel last December, the very next thing I did was purchase a book on marketing and promotion. Although I never know what God is going to do, I don't anticipate having alot of money to hire a publicist to promote my book either. The books listed doing the things Angela is doing, save for the social networking, because the book predates the explosion in social media sites.
So with respect to this topic, I have a question:
Authors - What other things have you done for free or close to free to promote your books?
Readers - Tell me the types of things authors have done to draw you to their books?
Posted by Rhonda McKnight at 9:00 AM 3 comments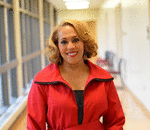 Posted By: Pam Perry
Saturday, September 20th 2008 at 12:55AM
You can also
click here to view all posts by this author...