Twitter Tools for Community and Communications Professionals
Twitter is nothing short of a phenomenon. At the very least, it connects people to each other through a rich and active exchange of ideas, thoughts, observations, and vision in one, highly conducive ecosystem (known as the Twitterverse). The social fibers that weave together this unique micromedia network is strengthened by the expertise, respect, trust, admiration, and commonalities. These fabrics bind the people who breathe life and personality into the global community as well as fueling the disparate micro communities that ultimately extend across the Long Tail.
Of all of the social tools and services that are pervasive throughout our digital society, only a select few communities can boast the pseudo fanatical conviction that Twitter's users unanimously possess.
Twitter is quickly gaining momentum, support and market inertia and is on direct path to mainstream awareness. Compete.com numbers show that roughly 2.5 million people visit Twitter.com each month, growing at about 250,000 - 500,000 users per month and up over 440% since this time last year. Just as a comparison Facebook receives about 41 million unique visitors per month.
Twitter is not only embraced and cherished by the people who rely on it for expression, insight, news, and communication, it is also the darling of the developer community. Almost every single day, a passionate developer, b2b or b2c application company, or tech enthusiast will develop a new tool, service, or solution to make Twitter a more personalized, professional, streamlined, effective, and/or fun experience.
If you live in the world of socialized marketing, communications, relationships, communities, research, service, digital anthropology, fundraising, publicity, product development, publishing, events, online reputation management (ORM) or simply seeking to increase your proficiency and efficiency on Twitter, there is surely no shortage of tools and applications that can help you.
I created this snapshot guide to help you extend the reach and the efficacy of Twitter for your personal brand as well as the brand you represent. This is the first part of a multi-part series. If you'd like me to review and include additional tools and services, please share them in the comments and I'll integrate into the next rev.
Twubble can help expand your Twitter network. It searches your friend graph and introduces and recommends new people who you may want to follow.
GroupTweet is similar to Yammer, except it's within Twitter. Workgroups, extended networks, communities, and anyone who wants to broadcast and share private tweets to a specific group can do so for free using this unique and helpful service.
Twitt(url)y is a service for tracking popular URLs people are sharing on Twitter as a way to identify trends, topics, and new and interesting tools and services. It's basically Techmeme or Google News for Twitter, but for all popular links shared in a given day.
TwitLinks aggregates the latest links from the worlds top tech twitter users.
TweetDeck is a must for any community manager, marketer or researcher tracking important and relevant conversations on Twitter. It's an Adobe Air desktop application that enables users to split their main feed (All Tweets) into topic or group specific columns allowing the tracking of a broader overview of tweets based on keywords or groups of people.
Gridjit is a social portal that lets you view your web universe in a more visually rich way. It becomes your hub for tracking conversations, interesting people and those they @ frequently, and also provides a central location to post and share.
Tweet Later allows you to schedule tweets for a particular time and day. It also allows you to auto-follow those who follow your account and provides an auto-welcome feature to send a custom message to new followers via DM or in the public timeline.
Twist analyzes and presents trend comparisons and volume between keywords and tags.
Whoshouldifollow.com makes it easy to find relevant, like-minded friends as well as friends of friends based on keyword and validated networks.
Twitter Twerp Scan
Twerp Scan checks the number of followers of everyone on your contact list, the number of people they are following, and the ratio between those. If the person is following more than (n) people (can be customized), and has a Following-to-Followers ratio higher than 1:(m) (can be customized), you'll be notified by a link. Even if you have no use for that, you might find Twerp Scan a helpfultool for keeping an eye on your growing list of friends and followers.
Before Summize, now the official Twitter Search engine, Twemes and #hashtags provided the ability to index conversations based on keywords, groups, topics or tags also known as #hashtags. These Twitter memes can now be followed outside of the public timeline through a focused and dedicated stream.
Tweet Scan, like Summize (Twitter Search), is a search engine for Twitter. Both services provide the ability to search keywords, company/product/competitors names, users, etc. The services also feature the hottest search trends at that particular moment. I have noticed that in some cases, one or the other, consistently provides results that the other missed. Note, by clicking "Replies" in Twitter, you're only seeing tweets that start with @yourname. These search engines also track users as well as important and relevant keywords - as they appear.
twInfluence allows you to measure Twitter influencers, not just by followers, but also by reach, velocity, social capital and centralization. It also publicly ranks the top 50 influencers in each category. This is an important tool for identifying the tastemakers that you don't already know in the Twitterverse.
TwitterGrader measures the relative power and authority of a Twitter user by calculating the number of followers, the power of the network of followers, the pace of updates and the completeness of a user's profile. Here's the result for @briansolis
Twittertise allows you to advertise on Twitter and track the success of branded communications with your customers. As a social marketer, you may also enjoy the ability to schedule and measure your communications on Twitter. The platform provides URL tracking technology to measure the effectiveness of your traffic driving ability on the platform.
Twitterrific is an elegant and "lite" software application that lets you read and publish tweets from the desktop, iPhone and iPod Touch.
Recently acquired by Seesmic, Twhirl is a social desktop dashboard that centrally manages activity, messaging, and updating for Twitter, FriendFeed, Identi.ca, and Seesmic.
TwitterWhere provides the ability to update Twitter with your current location.
Tweetbeep is the Google Alerts for Twitter and is a "listener's" dream service. It allows you to monitor conversations that mention you, your brand, related or competitive products, as well as links to your website or blog, even if they use a shortened URL, such as tinyurl.com. You're alerted as your keywords appear, reducing the need to manualy search for them.
TwitterFeed connects your blog to Twitter and automatically feeds posts into the timeline with each new update.
Even though Twitter features a directory search engine by name and email address, TwitDir always seem to find everyone, even when Twitter misses a contact. I use TwitDir when I'm looking to discover whether a particular contact or someone I'm trying to connect with is using twitter. Alternatively, you can use Google or Yahoo search and type "PERSON NAME" (in quotes) and the word twitter (outside of the quotes) in the search box to find the username. See example.
Ping.fm is a central distribution service for sending updates to multiple social networks, including Twitter, with one click. Supported services include Plurk, Identi.ca, Facebook, Pownce, LinkedIn, Tumblr, Brightkite, Jaiku, hi5, Kwippy, among other. Note of caution, broadcasting updates doesn't replace the need to participate in each community that you wish to build and maintain valuable individual relationships.
BrightKite is a location-based social network that connects directly to Twitter. You can share your location and also locate friends geographically from the Web or your mobile phone. The service also offers an easy and direct channel for uploading pictures and notes to BrightKite and also Twitter - perfect for those with camera phones!
TwitterLocal is the ideal service for quickly finding active voices within a specific city, state, postal code as well as the vicinity, ranging from 1 mile to 20. Not only can you search those voices, you can instantly produce an RSS feed for each search criteria to monitor localized conversations through your feed reader. Here's an example of the results for a search within 1 mile of San Francisco.
Twitpic provides a bridge from your camera phone to Twitter. Pictures can either post to the Twitter public timeline from phone via email or through the site.
SnapTweet links your flickr account to share updates seamlessly to Twitter.
DoesFollow is as simple as that. If you want to know if USERNAME follows USERNAME quickly and easily, this is your service.
Follow Cost estimates the potential attention (or annoyance) cost of following a particular individual or account. Here's the result for @briansolis.
Qwitter will send an email to you when someone unfollows you and will link the action to the most recent tweet that you posted.
Twitter Mobile Applications
Twittelator is a Twitter client for the iPhone. You can manage multiple user accounts, update your accounts, share pictures, a map of your current location, connect with other Tweeps, read tweets from your contacts, and direct message (DM), and reply all from one app.
Twitterfon is a fast, simple Twitter client for the iPhone and iPod Touch. It is focused on 80% of your tasks in Twitter such as viewing friends/replies/messages in the timeline and also sending/replying tweets.
Twinkle is a location-aware network for the iPhone and iPod Touch that helps you discover, connect, and send messages to the public timeline and also to people nearby. You can share photos and update your Twitter account from the phone.
Twitterberry
Twitterberry is a full-featured Twitter client to read and post updates from BlackBerry phones.
see my twitter updates on CPN home page or follow me at
www.twitter.com/pamperry
TWEET!
www.PamPerryPRCoach.com
Tweet!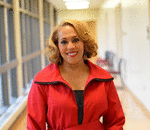 Posted By: Pam Perry
Friday, October 17th 2008 at 11:48PM
You can also
click here to view all posts by this author...