Writing can be a solitary life. When you finally finish that book and put it out into the world, you don't know how it is received. Part of you goes with that book, and it will always be a representation of your mind at the time of writing.
How the reader perceives it is not your business as an author - or is it?
I have found that feedback from readers influences me greatly, especially if I don't know the person at all. If they are touched by my words, that is incredibly important in my world.
So if you find a book inspiring, or touching, or exciting (or anything positive!) tell the author.
Authors can now be found on publishers websites, on blogs, on social networking sites, or by letter. You can usually reach them, and they will be grateful for the contact.
You can also write a review online - on Amazon.com at their book site; or on a blog like this one; or on your own website. Anything online is valuable to the author as well as it helps publicity.
If you are an author, you will want this for your own work - so start by reviewing others. I am trying to post Amazon.com reviews (text or video) as my preferred method of feedback. Give, before you receive!
Here is a video review I did for Randy Pausch The Last Lecture which is a must read book.
http://www.youtube.com/watch?v=2rRQSe2m2JI&eurl=http://fromideatobook.blogspot.com/&feature=player_embedded
There are many talented authors out there who have inspirational stories that can help all of us.
--------------------------------------------------------------------------
I am currently interviewing authors for my next book "From Idea to Book". I am particularly interested in self-published and POD authors who have had success with online marketing. Please do contact me if you are interested in being interviewed at joanna@TheCreativePenn.com
You will have promotion within the book and also on the blog and website.
sent via
www.PamPerryPRCoach.com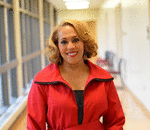 Posted By: Pam Perry
Friday, December 5th 2008 at 1:33AM
You can also
click here to view all posts by this author...