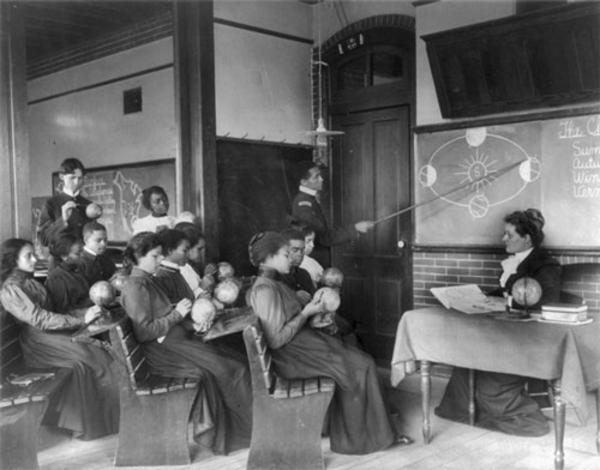 Why does it seem that when we think about Black intellectuals and leaders, we always focus on the past and not the present?
Where is our 2009 W.E.B. DuBois, Booker T. Washington, Frederick Douglass, or Langston Hughes? It should not take another 75 years to recognize the leaders of today.
Granted, I'm glad that we're proud of our achievements. It seems, however, that we've put our achievers on a pedestal that we ourselves feel incapable of reaching. Could this potentially be a barrier to creating new leadership?
If I were to ask any of our BIA members whether he/she felt like they should be equal in stature to Mary McLeod Bethune or George Washington Carver, most of us would humbly say no, forgetting that these were ordinary people the same as you and I. They had the same struggles and issues... the only difference is that the small daily battles were forgotten and the lifelong battles were remembered. Bethune worked two jobs as a hairdresser and a sales clerk while saving to eventually create Bethune Cookman University. Carver began life as a slave and used his knowledge of the field to change his life.
Our greatest heroes had the same concerns as we do... paying the rent, taking care of their children, keeping their personal lives in order, getting 16 hours of work done in a 12 hour day. However, throughout the course of those things they still managed to accomplish extraordinary things.
Heroes did not begin their lives as heroes... they simply ended that way.
We must not be intimidated by the trappings of preeminence - history books, statues, and famous quotes only disguise the fact that if we ever had the opportunity to meet one of these people, the experience probably wouldn't be that different from meeting someone in your own neighborhood.
It's time for us to define the next generation of superstars. Will you be among them?
Posted By: Jon C.
Monday, December 15th 2008 at 9:47AM
You can also
click here to view all posts by this author...