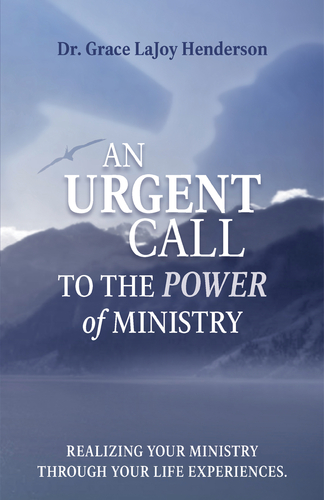 Book shares what author's life has been like without a mother and tells how she realized her ministry through her painful life experiences and increasing dependence on God
Through the painful and turbulent experience of being left by her mother when she was a mere child of two, Dr. Grace LaJoy (Thompson) Henderson came to realize that God had a purpose for her life. Her new book An Urgent Call to the Power of Ministry reveals the process of how she recognized this and realized her ministry through her life experiences.
While this process has been powerful and fulfilling, Grace LaJoy still seeks to find her mother and has spent considerable time and money attempting to do so. Gloria Dawn (Williams) (Thompson) Staten would be over 70 years old today and was last known to be living in the New Jersey area, possibly Newark. She has also lived in Arkansas, Mississippi, Grand Rapids (Kalamazoo), and Kansas City. Grace LaJoy's prayer is simple: "I hope to find her while she is still alive."
Grace LaJoy's tremendous yearning for her mother caused such pain that she turned to writing. Through the cathartic process of putting her thoughts on paper, she gained strength and learned to cope with the agony. By examining her life, she also found her true purpose: to provide testimony to the power of God in her life and to urge those around her to accept that God is here for all who will receive Him.
To this end, Grace LaJoy's book is a reference that helps others recognize their own gifts and realize their own ministry through their unique life experiences. As Pastor Gary Cornelius Jones says, "Dr. Grace LaJoy engages the reader to examine their life and find out their true purpose."
Purchase An Urgent Call to the Power of Ministry now at
www.gracelajoy.com,
Distributed by Ingram/Spring Arbor and Baker & Taylor. Available in bookstores everywhere.
# # #
An Urgent Call to the Power of Ministry: Realizing your ministry through your life experiences, by Dr. Grace LaJoy Henderson; Soft cover; Nonfiction; $14.99; ISBN: 978-0-9814607-6-5
Dr. Grace LaJoy Henderson is also the author of s*xual Purity and the Young Woman. To learn more about Grace LaJoy and her writing, go to
www.gracelajoy.com.
Contact: Inspirations by Grace LaJoy, IGL Publishing, PO Box 181, Raymore, MO 64083 poetry@gracelajoy.com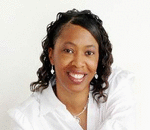 Posted By: Grace LaJoy
Wednesday, March 18th 2009 at 6:59PM
You can also
click here to view all posts by this author...