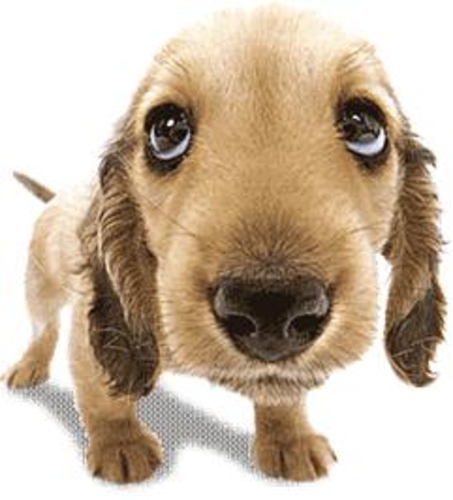 In my very first attempt as a "freelance" writer, I wanted to attack an age old issue that I have heard echoed from women of every race, age, and religion. Women all over the world have chanted, agreed, or at least considered the thought of an all-familiar motto, "All Men Are Dogs".
First of all, I would beg to differ with this line of thought. Of course you should expect me to, simply because I am a man. My task here though, is not to be defensive, but to explain a man's point of view to those of you who really desire to understand how we think, why we think what we think, when we are thinking. (I left the door wide open on purpose. It was just a test ladies- please don't fall for that one!)
All men are not dogs! But please allow me to reveal a very simple concept to you. All men are like dogs. When I say this, I simply mean that the nature of a man is to repeat what you reward.
For example, If you want a man to take out the trash without having to always ask him, catch him when he puts something in the trash, (as it is running over onto the floor you've just cleaned), and compliment him on how strong he is, and how well he is able to lift that big heavy bag out of the container so easily. Touch his muscles, and tell him that you want to watch how well he moves. Then just talk him through it- all the way outside to the dumpster if you have to.
If you want your man to be more romantic, or to be a better lover- don't focus on the things he doesn't do so well, and tear him down. Find the little things that he does well and build him up! It is not true that men are not romantic. You just have to learn how to speak "man-ese". You have to learn how to read what he communicates, and learn how to communicate to him as well. All men have a romantic side; it was alive in us before God removed you from our side.
All boys are born with baseball bats, but the best hitters are those who are coached carefully by a catcher on the same team who knows how the game should be played, and who also knows exactly where the strike zone is. Give him the right signals, and let him practice a little more.
He doesn't help you enough with the children? Catch him interacting with them, and compliment him on how he handled it. Support him, back him up, feed him, water him, and watch him grow!
Check this out ladies. We serve a God who is omni-present, all-knowing, and even all powerful. He created us all in his image (in His likeness of character or in the reproduction of His spirit). If there is anyone who should never have to be concerned about being pumped up - it's GOD! But even God desires what from us? PRAISE! Ladies, that means even God has an ego. He loves to be told how great He is, how strong He is, how awesome He is. And when you do that, what happens? He does even more for you! He begins to do stuff you never even asked Him for!
Think about this ladies, especially those of you who are dog lovers. How do you train a dog to repeatedly obey your commands, or simply get him to respond the way that you want him to? You first have to teach him what you want him to do, and then during the process of learning how to respond properly, you must continually reward the behavior that leads to your desired results.
If someone is doing something that you do not like, simply stop rewarding it! Remember this; rewards do not always come as positive manifestations. They are also unwanted outcomes that appear by way of your continued response or attention to unwanted situations.
Sometimes we make something that is so simple, very difficult. Often times we try to fight battles in our own strength and understanding instead of just being obedient. The Bible tells us (James 4:7) to first submit ourselves to God, and then resist the devil, and he will flee from you. Why, because what you give attention to- you give power to. Focus on what you want to grow.
I have a saying, "The best way to kill something you don't want is to simply starve it to death." Don't feed what you don't want to live! I believe my pastor says it best, "If you want a different harvest, you have to change your seed." Plant the type of behavior or response that you desire.
If someone in your life is not responding, reacting, or giving attention to an area in your life that you feel is very important to you- ask God to show you how to communicate your need, practice patience, and teach them by not waiting to reward the promise, but also reward the possibilities, and the progress.
John L. Donelson
Revelations Christian Media
Copyright © 2007
www.RevelationsChristianMedia.com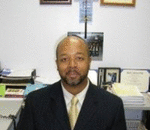 Posted By: John Donelson
Thursday, March 26th 2009 at 11:50PM
You can also
click here to view all posts by this author...