Patents cover the underlining concept of an idea. Copyrights cover the expression of an idea. One idea concept can have multiple expressions or implementations. One patent can cover all implementations of an idea. However, each implementation would require a separate copyright registration. Patent coverage is much broader than copyright coverage. Patent coverage is also more expensive than copyright coverage.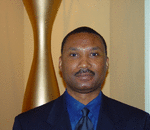 Posted By: Darcell Walker
Tuesday, March 31st 2009 at 10:36AM
You can also
click here to view all posts by this author...