Just think, having the ability and capability to treat serious illnesses without invading the body with surgery or chemicals. A teenager from Georgia has conceived a system and procedure that can do just that. Benefits of this system are:
Non-evasive treatment of diseases including all types of tumors;
Reduction of cancer treatments to outpatient procedures (no chemo, surgery or rehabilitation);
Ability to reach and destroy tumors that are currently viewed as inoperable.
This system uses physics concepts to address a medical problem. Medical doctors and scientists have validated the theory behind this system and procedure. Further, initial experiments have confirmed the ability to create heat at a single point in 3D space. U.S. and international patent applications are pending on this system and procedure.
For more information go to:
http://www.rf-knife.com
or
http://cancer.rfknife.com
In a nutshell, it is system that uses multiple low power radio frequency source generators that pass RF-energy (signals) through a biological system (for example a person) from a multiple directions and angles. However, the RF signals only intersect each other at a point in 3D space. At the point of intersection, there is an exponential generation of heat. The heat will destroy any matter at that point of intersection. The heat build up only occurs at the point of intersection. In application, diseased tissue is destroyed while healthy tissue adjacent the diseased tissue remains unaffected. Although these RF signals can combine to generate intense heat, single or isolate RF signals travelling through the body are basically harmless. Think about the signal that travels through your body when you talk on a telephone.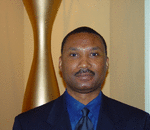 Posted By: Darcell Walker
Thursday, April 2nd 2009 at 11:20AM
You can also
click here to view all posts by this author...