Many inventors and artists face the decision of whether they should secure their own protection for their ideas and artistic works or whether they should retain qualified professionals to assist them in this process. The obvious reason for doing it yourself is to save money. With this approach, the only monetary costs are the filing fees that are paid to the Patent and Trademark office for a patent or trademark application or to the Library of Congress for a copyright application. Filing fees are typically less than 20 percent of the cost for filing a patent application. For a typical patent application, the "do it yourself" approach will probably save the inventor more than $4000.00. Therefore, it is understandable why persons would give strong consideration to the 'do it yourself" approach.
However, there are drawbacks with the "do it yourself" approach. With regard to patents, the quality of the patent application is related to the quality of its preparation. Individuals have a tendency to draft patent applications that are very narrow in their scope of protection. A narrow patent is more difficult to enforce against others. People can more easily design around the patent to capture the concept of the idea, but not infringe the patent.
A patent with a narrow scope of protection is also difficult to license to companies. The narrow scope of patent coverage makes the patent less valuable and therefore less desirable to a company. As opposed to individuals, attorneys and agents (professionals) try for the broadest protection available for an idea. They usually look for every way to protect the concept behind an idea that will get the inventor the broadest possible coverage for an idea.
The second drawback with an inventor filing his or her own patent application is that during the prosecution of the application, the patent office may reject the application and send it back to the inventor. The inventor will then need to respond to that rejection. The inventor would need to be able to understand the various assertions in the rejection and be able to develop arguments (many legal) and possible amendments in order to properly respond to the rejection. Individuals usually do not have the knowledge to adequately respond to these rejections.
The "patent it yourself" literature that is available generally covers the mechanics of preparing and filing a patent application, but does not address how to respond when the patent office rejects the patent application. At this point, many people are forced to hire a professional to help them respond to the rejection. In some cases, doing it yourself can be more costly than initially retaining a professional.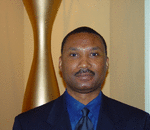 Posted By: Darcell Walker
Sunday, April 12th 2009 at 7:17PM
You can also
click here to view all posts by this author...