You've got the power, but are you using it? When my den is dark, it could be because the house is not connected to the power line or it could be because I have not turned on the light switch (the power). We are connected to the power source, but we have not turned on the power switch. Turn on your power switch, then imagine, invent and implement.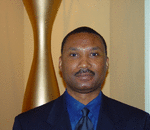 Posted By: Darcell Walker
Saturday, May 23rd 2009 at 3:54PM
You can also
click here to view all posts by this author...