While participating in a recent book expo, I was amazed at the number of people who still believe the myth of the "Poor Man's Patent". The commonly known "Poor Man's Patent" is a document created by a person in an attempt to protect his or her idea/invention. In this practice, an inventor prepares a written description of their invention, places it in a self-addressed stamped envelope and mails it. The envelope comes back to the inventor with a postmark date. The inventor then keeps this sealed and postmarked envelope containing that written description as proof that they conceived the idea for the invention. The intent is for this postmark date to serve as a point in time for the conception of the idea. However, this sealed and postmarked envelope has very little benefit.
Even though there are other legally sound ways an individual can establish an approximate date of conception for their idea (i.e. going to a notary), many people still mail this letter to themselves. Although there is a lot of information that discourages this practice, there are also many sources (on-line and others) that encourage people to do this. Although I am not objective on this topic, I do not know why people still follow this practice. Is it a matter of them just being misinformed? Is it a matter of finances? It Is it that people just want something quick? People face many obstacles when developing their ideas. Following this myth just adds to the difficulty. Interestingly enough, the "Poor Man's Copyright" which is the same practice, has a different result.
www.dwalkerlaw.net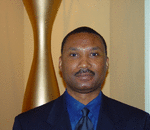 Posted By: Darcell Walker
Tuesday, May 26th 2009 at 9:18AM
You can also
click here to view all posts by this author...