Regardless of whether it is a book, article, blog, email, text message or note on a piece of paper, it is important to be careful about what you write down. What you write can be used against you. People have gone to jail based on the content of text messages (i.e. former Detroit mayor). People have been fired because of what they wrote on their own personal space or accounts. Lawsuits are initiated based on the contents of written documents. What people write can be timeless. Even though you wrote it years ago, it can come up today. While I was in law school, I was reminded that years later, people will still be able to read what I wrote. One general rule is that if what you have to say is negative, you are better off not saying it or saying it verbally. We should take the same approach with our written and spoken words. Before you write it down, ask three questions: 1) Is this information or content true [accurate]; 2) Is it positive; and 3) Is it necessary to state it or is it necessary to tell someone. As writers, authors and journalists, we want to make sure that people are not injured by our words. Can you say "libel"?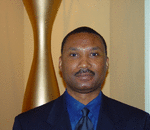 Posted By: Darcell Walker
Wednesday, May 27th 2009 at 1:28PM
You can also
click here to view all posts by this author...