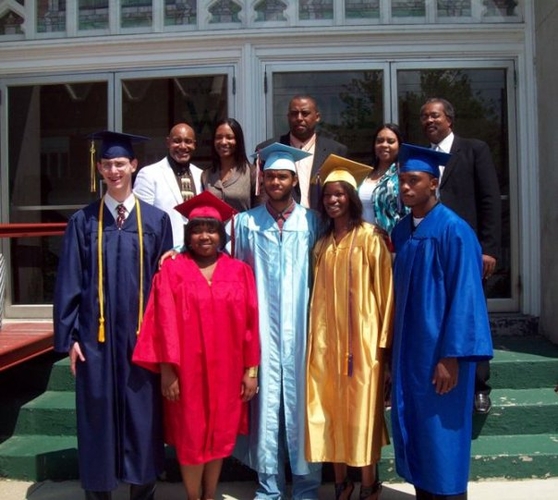 This is an excerpt from a message that I gave to high school graduates on Sunday, June 28, 2009:
...So, I ask each of you - Who is your advocate? In this life, in order to reach your goal – you need an advocate. I believe that anyone who professes to be a Christian has Jesus Christ as their #1 advocate.
...Recently, I went into a restaurant to place a carryout order. There was a young lady of high school age who stood in front of me. She didn't want food. She wanted an application for employment. As she approached the counter, the manager was at the cashiering station to take orders. He asked if he could help her. She said, "Are you accepting applications?" He said "yes" and proceeded to get an application for her. Another young lady was behind the counter preparing food. She recognized the other young lady in line and greeted her. They exchanged a few words until the manager returned with the application. He handed it to her and she said "thank you" to him and "goodbye" to her friend working behind the counter. The manager said to the worker, "Do you know her?" She said "yes, she is a friend." He said "how do you know her and is she alright – would she do well working here?" The worker said, "We attend the same high school – she's cool!" He said "do you think she would be a good replacement for you since you will be leaving soon?" The worker said "yes – I believe so." The manager said "good – it's done!"
Now, why did I share this story with you? Because, I want you to know that timing, reputation, and having an advocate worked in that young lady's favor and she didn't even know it. Getting that job had nothing to do with an application. The worker had good and kind words to say about her friend. Can your friends, family and associates say good things about you? What if she had not been at work that day? I believe goodness comes from God because if there is no goodness in you then there is no God in you. Don't get me wrong, it's the law and company policy for you to complete an application (and you need to fill it out completely and properly.) But understand that positive relationships are powerful. And I encourage you to develop good relationships throughout your life because it's almost impossible to accomplish your goals alone – you need an advocate!
...
by LaTonya Branham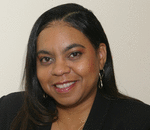 Posted By: LaTonya Branham
Monday, June 29th 2009 at 5:09PM
You can also
click here to view all posts by this author...