In the 1970s, W. Leo Daniels preached a sermon titled "Build Your Own Fire". In this sermon, he discussed how Peter warmed by the enemies fire instead of building his own fire. If Peter was cold, he should have built his own fire instead of taking the path that he took. In some ways many of us are like Peter. We choose to satisfy our needs and meet our goals by trying to work through what others have already created instead of creating our own. In these cases, joining in what others have created (working for someone) helps build up what has already been created, but does not meet the needs and goals of the person doing the building. It is fine to build on what someone else has already done if it is helping you achieve your goals. However, if the work leaves the worker unfulfilled, they should consider building their own. Sometimes, we need to create our own opportunities instead of trying to meet our needs and goals through what someone else has already created. In a time when unemployment is high and the economy is down, it is time for some of us to build our own fires (create our own opportunities) instead of trying to warm by someone else's fire (settling for working for someone else).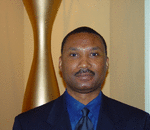 Posted By: Darcell Walker
Thursday, July 9th 2009 at 9:58PM
You can also
click here to view all posts by this author...