HERE'S WHAT HAPPENING IN HOMETOWN MEMPHIS
08.16.2009
The Ex-Mayor of Memphis runs for office again?
MY BLOG: "Old School Music" Attracts Younger Listeners!
http://Godsbloodybride.com/winniespoetry_hometown_memphis_tennessee
HERE'S WHAT'S GOING ON IN WINNIESPOETRY HOMETOWN MEMPHIS
SCRATCH THAT OLD RECORD!
PLAY THAT AGAIN O'WILLIE... huh?
Memphis, TN
08.14.2009
The recent retirement of Memphis Mayor Willie Herenton takes another turn on the record player. The Former Mayor filed his petition to run for mayor of Memphis again. Filing his petitition quickly he deciding to return to the mayor's seat. Memphians are wondering about his mental health, at least some of them are. He's ignoring his former retirement record and looking to play it again. Will his supporters give him the floor. Here we go again!..Here we go again! That record's scratched!
He's running again?
Isn't that something! What a personality!
Play my request please....
I HAD A REQUEST, BUT I SAT THE DESK!
Memphis, TN
08.14.2009
I had a pleasant visit to the local location of the State Senator Bob Corker's office. There I met one of his fine office representatives and found out that the Senator is very concerned with health reform for all Tennesseans. Though my visit was short I felt confidence that the Senator will take closer views to clauses that may require close attention in the reform process. Memphians can get involved with their Senator by contacting the office here locally. You may fax your opinions and views at 901-575-3528
What was your request MIISRAEL?
I wanted to meet Senator Corker... Wah! Wah! Wah!..... I'm such a Baby!...
Now take a look at this story....
Hey! play us a NEW one MIISRAEL!
__________________________________
THERE'S A NEW RECORD SPINNING UP THREE NEW BUILDINGS!
Memphis, TN
08.16.2009
The University of Memphis has it's sites of three new buildings. A brand new residence hall, student center and a Downtown law school. The new buildings will accomodate occupancy around April 2010. The student center will house 486 beds for honor, scholars and music students! There will be a least 4 music practice rooms where they can get their groove on and a staff apartment security office. The Student Center will anticipate its opening by January 2010. Perks include a 350 seat theater, a large ballroom, post office, conference rooms and a 24-hour computer lab area. Total cost scracthed! An estimated $50 million bucks!
Anyone for a record?___________________________
What's next MIISRAEL will you tell?
I'd like to be on the show in that theater! I can dream ...Oh..well!
Read closely... I'm quite careful of my rhyme..read this story...there's an "old chime back in time."
I HEAR SOME "OLD SCHOOL"
IT'S GRANTS FOR JOBS IN ...."THE VILLAGE PEOPLE!"
Memphis, TN
08.16.2009
The Victorian Village Inc. Community Development has received grant monies totaling $18,000. The money will be used to create jobs and or classes that will benefit MHA [Memphis Housing Authority] residents living in The Jefferson Towers. Residents are being invited to partake in classes where they will learn about 19th Century living in the historic distric of Victorian Village. While they are listening and learning they'll be earning vouchers that will reduce payments in their rents. The grants were provided by The University of Memphis and The United Way of the Mid-South.
Don't move a step! Just listen to the scratCh! Here I go singing this and that...
BAM! BAM! BAM! "You go and stay at the YMCA! It's fun to stay at the YMCA! You can bum...bum da! Scratch!..ribbit!.ribbit! [I forgot the words]
Hit it! Du..uh!
MACHO! MACHO! MAN!...I've got to be a MACHO MAN!...
MIISRAEL, you never cease to amaze us?
Hey, I thought you liked my singing?
That was "The Village People, MIISRAEL style!"
"Ribbit...Ribbit...
" DID YA'LL HEAR THAT SCRATCH?"
___________________________
I'M SCRATCHED OUT!
____________________________
Hi there, It's you!
I'm thanking you for dropping by.
COME ON AND SEE ME PERFORM THE BRIDE!
Monday, AUGUST 31, 2009
HOPE AND HEALING CENTER
1115 Union Avenue
Memphis, TN 38104
[Health Education Resource Center]
2nd Floor
11:00-12 Noon
For information contact
Sheila : (901) 259-4673
FREE ADMISSION AND REFRESHMENTS!
Hope to see you real soon.
"RIBBIT!....RIBBIT!"
I'VE CLEARED THE FROG
NOW YOU CAN GO
READ MY NEWS BLOG
Written by MIISRAEL Shields
"OLD SCHOOL MUSIC" ATTRACTNG YOUNGER LISTENERS!
[ Ah...she's a brick house! She's mighty! mighty!]
I've been hearing it but hardly believing it, but I noticed a younger audience listening to "Old School Music" Songs for the 60's 70's and 80's are making its way into I-pods and downloads of the latest generation of music lovers. It's not a new age music, but a new age of listeners. Popular sounds of the Motown sound include recording artists like Smokey Robinson and the Miracles, Marvin Gaye, The Commodores, Con-Funk-shun and the famous sounds of The Jackson Five! There are also the Memphis sounds of Issac Hayes, and The BarKays. The new audiences are having a great scratch of the melodies of Rock and Blues with rhythms on radio stations playing strickly music of theses eras. You won't be suprised if your teen knows that "Old-Song" song afterall!
In addition to the return of old school music, I also seen the poplar return of the phonograph or as we used to say "record player" Music business will take off too because some music companies are already making new records discs in additions to compact disc and music tapes. So-- don't throw away your 45 or 78 records yet! There may a place for your "Oldy but Goody" music still. If you see your teen-ager bobbing and weaving his or her heads to the music, it could be something you might enjoy as well. That old music just keeps on playing and staying.... Speaking of old, I'm seeking to follow The Old Ways of Living. Seeking to find and stay in The Ancient Paths of the Lord. Scratch...That Old Record! I like listening and hearing that myself... What do you think? Send me a comment.
Come read some great comments and "Old School Music" Select it from my blog title "The Music of Old School" on the right of this screen>>>>
Thank you for reading Winniespoetry Hometown Memphis, Tennessee I'm quite interested you and your behalf. Today, you read SCRATCH! THAT OLD SCHOOL
___________________
This report is written by:
MIISRAEL Shields
WINNIESPOETRY HOMETOWN MEMPHIS, TENNESSEE
MY MESSAGE TO YOU:: This one from the WORD: Stand at the crossroads and look: ask for the ancient paths, ask where the good way is, and walk in it, and you will find rest for your souls. Jeremiah 6:
MESSAGE SENT: GOODBYE.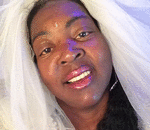 Posted By: MIISRAEL Bride
Sunday, August 16th 2009 at 3:33PM
You can also
click here to view all posts by this author...