When one door gets closed, God can open up another door. What seems like the end can really be a beginning. What seems like the worst thing that could happen to you is really the best thing that could happen to you. Someone loses their job. That is not good. However, now that person is freed up to take a risk that they otherwise was not willing to take. Some of you many have seen this, but yesterday there was an online article that describes nine women who made a fortune after they were terminated from their existing jobs. I did not know these stories, but they can serve as inspiration for many people who have lost their jobs. An interesting note is that once these women left their current positions, they pursued their real passions.
J.K. Rowling — A Wiz With Shorthand
As a secretary in a busy London office, Rowling's boss often accused her of daydreaming, eventually letting her go. That gave the budding fantasy writer time to commit her tales of a young apprentice wizard and his adventures in a magical English boarding school to paper. Since then, the Harry Potter books have sold more than 400 million copies, spawning a billion-dollar blockbuster film series. Rowling is now among Britain's richest women — and has a secretary or two of her own.
Madonna — Like a Munchkin
In the late 1970s, this future material girl was fired from a Dunkin' Donuts in Times Square for squirting jelly at customers. Back then, the multimillion-dollar queen of pop had less than $100 to her name. A young dance student, she started performing with local groups, eventually forming her own band and recording a string of hit dance tunes. Last October, she signed a ten-year $120 million contract with Live Nation. That's a lot of donuts.
Mary Kay Ash — A Career Makeover
A single mom in the 1950s, Mary Kay Ash was a top sales director for Stanley Home Products for a quarter century, but was routinely denied promotions and pay hikes. By 1963, a forced retirement left her jobless with a life savings of $5,000. With that cash, she opened a 500-square-foot cosmetics store in Dallas, hiring nine door-to-door "beauty consultants." Today, Mary Kay Inc. brings in over $1 billion a year, with more than 350,000 sales reps around the world.
Martha Stewart — Stocks and Buns
A Wall Street trader, Martha Steward found herself looking for another job after the 1973 recession devastated the financial market and put thousands of brokers out of work (plus ca change). That year, she and a friend opened a bakery in Connecticut that grew into a million-dollar business over the next decade. These days, Stewart has cornered the homemaking market with a media juggernaut spanning television, magazines, books and a line of home and gardening products.
Pat Mitchell — Thanks to Viewers Like You
When Look magazine folded in the early 1970s, Pat Mitchell recalls managers serving reporters Bloody Marys, along with their pink slips. Out of work, broke and disillusioned with the magazine industry, Mitchell took a stab at television. Over the next three decades, she developed into a groundbreaking producer, receiving 37 Emmys, five Peabody Awards and two Oscar nominations. In 2000, she became president and CEO of PBS.
Below is the link the online article>
http://lifestyle.msn.com/your-life/reinvent-your-life/staticslideshowwow.aspx?cp-documentid=20926534&GT1=32036
http://lifestyle.msn.com/your-life/reinvent-your-life/staticslideshowwow.aspx?cp-documentid=20926534&GT1=32036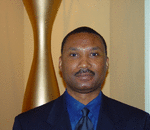 Posted By: Darcell Walker
Friday, August 21st 2009 at 2:19PM
You can also
click here to view all posts by this author...