Branding Yourself to Build your Business
Written By: Darren Bocksnick ©2009
Daily it seems we are bombarded with brands and brand names; from commercials to billboards to fashion. These brand names make a statement and incite visual imagery that inclines us toward purchasing that product or service. Branding, in this regard is a powerful marketing model that continues to work in building businesses and making them profitable.
Though we are encompassed about with the concept of branding and have observed first-hand the effectiveness of branding, seldom does anyone consider the notion of branding for themselves. More specifically, seldom do people consider branding themselves or showcasing their talents. The question of the moment then in this day of unprecedented opportunities is WHY NOT?
Branding yourself is a way of positioning yourself for anticipated success. In essence, it entails your image, identity and how you present or represent yourself to others via your Internet "presence" or physical appearance. If you have a business or are considering on owning and operating one someday; branding your self is absolutely essential. Businesses that are not branded are soon forgotten. Well, logically speaking the same holds true for individuals. If you brand yourself; you make a statement and this translates to having an "audience". Your audience will soon become your followers and will help you reach the success goals you've set for yourself.
Below are some of the ways that you can start incorporating the art of branding yourself so that a portfolio of success follows you wherever you may go:
1) Showcase your Talents: When you meet new people, consider them as friends but also as eventual clients. In this respect, treat every engagement, interaction, introduction and social get together as a platform to showcase your talents. This doesn't mean that you flaunt yourself with an air of superiority but rather, you act of the highest ethics, speak and articulate your thoughts clearly and leave an otherwise, unforgettable impression on those you meet. They will "brand" you as someone who is professional, reliable and trustworthy to do business with should the need arise. In this respect, work on your "mission statement" which is your elevator or PEP Speech so that in a simple phrase you can outline who you are and what you do when the opportunity presents itself. This is a form of branding that will position you favorably for future and ongoing success!
2) Highlight your skills: We may not have a business logo or trademark to attach next to our signatures, but our talents and skill sets serve as our personal "logo" if you will. A logo states in a name or image- the entire message and mission of the company that the logo represents. This is extremely effective because the logo becomes synonymous with all that the company stands for, the products it sells, the service it provides, etc. Companies that value the integrity of their "brand" will do their utmost to protect, promote and position that brand so that it's consistently in the "face" of the consumer; thus making the brand- not so easily forgotten. What if we were to incorporate this same mindset toward our personal branding? If our skills and talents lie in building websites for example, we strive to make sure each website we build has our "signature" and reputation attached to it in quality, appearance, cost and support. Our history of successful past projects and continually satisfied customers becomes associated with our brand. So, to this end, whenever an opportunity presents itself to highlight your talents and skills, do so knowing that you are impacting your future success by the "small" things you do now on a daily basis.
3) Promote your Services: In the course of meeting new faces, let them know what you do. This can be done in such a way that it doesn't seem as though you are "pushing" your business onto them, even though in fact you are. To do this consistently and successfully, give everyone you meet a business card or at least direct them to your website, of which you should consider setting one up. If you've managed to successfully leave an unforgettable impression on people- when it comes time for hiring someone to do the services you specialize in- they will not forget you and will actually seek you out for the job.
4) Empower your Opportunity: Start now by building your "image". If in the past you've left traces of your signature on the Internet in a less-than-favorable way; correct this by putting enough positive material out there via blogging or whatever, that any negatives will eventually become buried over time by all the positives. This is a prime example of setting yourself up for anticipated success. To add to this, be fully prepared for your opportunities by having your website, business cards, mission statement (PEP Speech) already completed. Making an unforgettable impression is not enough; you must supply the means by which they'll never forget you in order for your impression to leave its mark!
5) Build up your Influence: There's no better way to build influence than to have a peer support group or network of like-minded business professionals. Utilizing the power of the Internet to make contacts and establish business relationships is good but actually meeting and connecting with such individuals in an environment where face-to-face interaction helps you present your "brand" with a personal touch is even better. These "Mixers" as they are called, are so labeled after the idea of a blend of unique people, all with unique talents and skills meeting for a single, like-minded purpose. This is perhaps the best way to build your influence- by attending these business "socials", introducing yourself, exchanging business cards and becoming acquainted. As your reputation builds and your influence spreads, the momentum will pick up and the success you've sought after will be within reach.
In conclusion, properly branding yourself in today's tech-trendy generation is imperative. Taking full advantage of the resources available via the Internet and personal networking venues is that "extra touch" needed to propel yourself and your business into new heights of success. The individual who has taken the time to position his or herself in perfecting a trade, establishing a reputation and preparing a positive portfolio for others to "see" is one who's made branding a priority. Watch and observe such an individual closely, for it's only a matter of time before their personal "brand" becomes reputable, reputable becomes memorable and memorable, likewise becomes unforgettable!
http://mySuccessfulThinkers.com/nolesseror...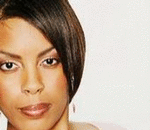 Posted By: Loreal Hartwell
Tuesday, September 1st 2009 at 6:23PM
You can also
click here to view all posts by this author...