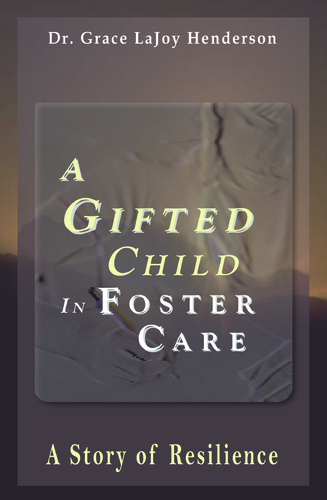 The world's reaction to children who have suffered abuse and neglect is often one of pity, but hardly ever one of hope. Can a child who has been placed in foster care actually grow up and overcome years of turmoil? Indeed yes, and in her new book, A Gifted Child in Foster Care, Dr. Grace LaJoy Henderson uses her own life story to illustrate the significant impact that foster care can have on a child's life.
From Dr. LaJoy's terrifying accounts of how her and her siblings were abandoned to the endearing anecdotes about her foster mother "Big Mama," A Gifted Child in Foster Care actually shows the reader what it's like to grapple with paramount life issues. Looking back, Dr. LaJoy can confidently identify that foster care helped meet her immediate needs and equipped her with important life lessons that stemmed from structure and stability. The nurturing she received there caused her to be recognized as the gifted child that she was.
"This book brings to light the importance of stability and support in a child's life. I would buy it for older youth in fostend new foster parents."
~Traci Spillman, MSW, Executive Director,
Children and Family Services, Catholic Charities - Kansas City
A Gifted Child in Foster Care is truly an inspiration to those who have experienced a broken home, or a turbulent past. Dr. LaJoy's message is simple: "Persevere through the tough times and never give up on your goals." Only then can your true potential be unlocked, allowing for your past to act as a positive foundation for your future. How else could a child in foster care be found gifted? Children and adults alike can take gems from the book in the form of wisdom and apply it to their own lives.
About the Author
Dr. Grace LaJoy Henderson is an inspirational speaker, workshop facilitator and author of thirteen books. She holds a PhD in Christian Counseling and an undergraduate degree in Social Psychology. As a former public school administrator, she has worked with at-risk youth and their families.
A Gifted Child in Foster Care: A Story of Resilience by Dr. Grace LaJoy Henderson, ISBN: 978-0-9814607-8-9, LCCN: 2009932965, Softcover - $15.00, Available from Ingram/Spring Arbor, Baker & Taylor and fine booksellers everywhere. Buy the book now at
www.gracelajoy.com/GiftedChild.htm
Testimonials for A Gifted Child in Foster Care
"A Gifted Child in Foster Care will change the way we look at children in foster care and open the door for the overlooked gifted child. It is a vital resource which should be read by students and educators; it should be a requirement for anyone working with children in foster care."
~Dr. Sugar Lee Lewis, Administrator, Kansas City Missouri School District
"Dr. Grace LaJoy's story instills values and encourages hard work and persistence, while addressing the great life challenges faced by children growing up in foster care. It is a great read for foster children, foster parents, caseworkers, CASA volunteers, and juvenile court judges."
~Tom Kircher, Director of Illinois Recruitment, Foster and Adoptive Care Coalition – Saint Louis
"This book is enlightening. It is a story of hope, determination and being human."
~Carol Grimsby, Executive Director, CASA for Children – Jackson County
"In sharing her personal story, Grace LaJoy inspires everyone to discover their gifts. Children in foster care, foster parents, and child welfare professionals will be challenged to bring out the best in themselves and in others as they reflect on what helped and hindered this one foster child in finding and nurturing her gift. Readers are reminded that every action may have a lasting impact on someone's life."
~Lesa Chandler, Director of Foster Care and Adoption Services, Cornerstones of Care
"The discussion topics in the back of the book focused our discussion and really kept us challenged."
~Tanya Johannes, LCSN, Director, Salvation Army Children's Shelter - Kansas City
"A Gifted Child in Foster Care truly touched my heart. As I walked with Grace LaJoy through her life in foster care, it became evident to me that she could have perceived her journey in a negative view if she had chosen to dwell there. Her compassion for others and thankful heart shines through her difficult days and finds strength to celebrate her good days. This book is a must read for children in foster care. But most important of all, it is a wake-up call for all caregivers to take careful notice of how we treat foster children, who are all gifted and talented human beings."
~Dr. Madelyn Douglas, C.C. PhD, Director of Residential Services, Niles Home for Children
Buy online now at
www.gracelajoy.com/GiftedChild.htm
Visit: Despite Years of Turmoil, Author Speaks Truth of the Stability of Foster Care
Refer Back To Us! - http://chocolatepagesnetwork.com/?referrer=152866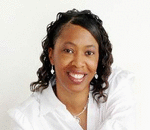 Posted By: Grace LaJoy
Saturday, September 12th 2009 at 9:48PM
You can also
click here to view all posts by this author...