Home > News > Post Content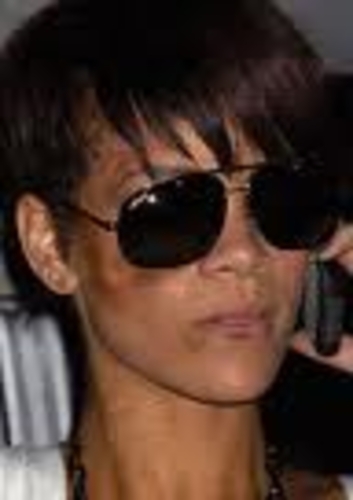 When Do You Say Goodbye To An Abuser You Love?
Joyce discusses the Rihanna/Chris Brown domestic abuse incident and statistics on abuse with author/playwright Tresa Smith-Cullins. Ms. Smith-Cullins, an abuse survivor, shares some vignettes from her book, From Shame to Silence to Solace in the Lord. Letís talk about why the number one killer of African-American women ages 15 to 34 is homicide at the hands of a current or former intimate partner.
Inspirational Voices will air this Sunday, December 6, 2009 at 5pm EST. Feel free to e-mail questions, comments, or show ideas that you would like discussed on the show to: rainp1@bellsouth.net. Call-in Number: (347) 996-3292 or to listen live go online or to chat go to
http://www.blogtalkradio.com/inspirationalvoices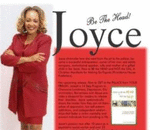 Posted By: C. Joyce Farrar-Rosemon
Friday, December 4th 2009 at 1:38PM
You can also
click here to view all posts by this author...
I don't know why I knew when I saw the clip for this article that Chris Brown and Rihanna's name would be apart of this topic. Domestic violence has two parts, MALE & FEMALE and where I am from, the #1 killer of young women between the ages listed is DRUGS not a lover or former lover. I know a lot of women who have been in domestic situations, bad relationships and all sorts of other predictaments but they are all STILL VERY MUCH ALIVE and living lives to the fullest, they weren't forced stay, they chose to as do other women. This domestic thing has gone too far at this day and age all the accomplishments women have made over the years, I can't believe some are still being held down by the fear of a man. TSK, TSK, it feels good to not be in the catagory of the self pittied, poor little helples, defenseless woman.
Sunday, December 6th 2009 at 11:54PM
K DAVIS
I think it's good that we all are getting interested and are trying to prevent domestic violence. However, I think it's wrong that every time this topic is brought up Chris Brown is mentioned and talked about as the evil person. Yes, he admitted that he did it, he confessed, said he was wrong, and went to get help for his problem; but did we all see Rihanna's interview where she admitted to provoking him and makng him even angrier? Yeah, Chris Brown was the suspect, but he was also a victim, if you ask me. I feel that everybody needs to get of Chris's case, and leave him alone. That incident is over. Let it go. Use another example.
Saturday, December 26th 2009 at 3:59AM
Teesha Mordecai
You are right Teesha- it does take two to tangle. Both partners must take responsibility for their actions. Chris is getting help, but I wonder like you, is Rihanna getting any so that she does not attract another "abuser". Tune in on 1/3/10 to http://www.blogtalkradio.com/inspirationalvoices
We will discuss the magnetic quality in women that attracts these abusers. It's entitled, "Depression and Weight Loss- It's Not What You're Eating, It's What's Eating You!". Joyce will continue the discussion about the connection between abuse, depression, low self esteem, and co-dependent behavior. She will explore the magnetic quality that binds co-dependent persons to their abusers. The book, How to Get to the Palace, From Your Prison, Step 1, will be used as the reference text. Listeners can get a copy of the book prior to the meeting at http://www.lulu.com/content/1852847
Saturday, December 26th 2009 at 1:01PM
C. Joyce Farrar-Rosemon
Teesha, I agree whole heartedly, I am glad that Chris Brown was at least big enough to admit to his part in the domestic squabble, apologize and get help which I really don't think he needed because Rihanna seemed to have caused this incident in the first place but for some reason or another has been named woman of the year and awarded for being domestically violent against Chris. I don't think she truly realizes what she has caused and that this incident could have been avoided if she were not so insecure which is the #1 reason for domestic violence in "SOME" cases. The funny part is she has the audacity to use that incident to promote her new CD and mislead thousands of young women she claims to want to help not become victims. To this day, I don't think she has even considered apologizing for her role, if she even cares or knows the boundaries that have been crossed. I am not one for domestic violence on either part but people like her, I have no sympathy for, she really disgusts me at this point.
Sunday, December 27th 2009 at 12:23AM
K DAVIS
No video but a comment, rhianna is the DEVIL FLATOUT! And she took Chris Brown life wa, I'm not saying that he din't do it, but why is a better question. And I dont mean the explaination that they made him say in front of the world, but I mean the hands behind the scense that seen everything.
Saturday, March 6th 2010 at 1:17AM

News Home