During 2009, it has been a routine practice for companies to cut jobs and leave people out of work. Currently, unemployment hovers around ten percent (10%). Reports suggest that for every job opening there are six applicants seeking that job. Many people have lost jobs. But, what does one really lose when they lose a job? A commentator recently stated that when a person loses a job, they lose a position. However, that person does not lose their skills, knowledge, or experience. The challenge for the person is to find or create other opportunities in which they can use their attributes.
A June 2009 Wall Street Journal article (on-line) contained a story about a man who had a job on Wall Street but lost it in 2007. The man currently works at a restaurant. His previous Wall Street salary was more than $200K per year. Why does someone who has enough skills to get a job on Wall Street and earn a six-figure salary have to work for $25K a year at a restaurant? A common response is that you have to do what is necessary to survive. This response is understandable. Times are difficult for many people and jobs (any of them) are hard to find.
Although earning an income is paramount, some people sell themselves short by only seeking employment opportunities when they have the knowledge and ability to create their own entrepreneurial opportunities. The reality is that entrepreneurial opportunities are hidden in plain sight. For example, if a person works on a job or in a particular industry for a sufficient amount of time, that person should be in a good position to identify where the inefficiencies and deficiencies are in that industry. Identified inefficiencies and deficiencies in a particular industry are really entrepreneurial opportunities one can explore. Many businesses start and grow out of identifying a need and meeting that need. Ideas for businesses can also come to a person when he or she says or thinks, there has got be to be a better way to do this. Entrepreneurial opportunities result from an expansion of one's thinking to consider all economic options (even the ones that we may need to create).
Paraphrasing Warren Buffet, 'The best response to a slow economy is to determine how one can generate their own wealth.' Furthermore, a slow economy can be the ideal environment to start a business. Some of the largest and most well-known companies, including Microsoft, General Electric, Federal Express and Burger King were born during economic recessions. In addition, the lost of a job can be the catalyst an individual needs to pursue an entrepreneurial opportunity. Famous personalities such as J.K. Rowling (author of the Harry Potter books), Madonna (entertainer), Mary Kay Ash (founder of Mary Kay cosmetics) and Martha Stewart (cooking and baking) used the lost of a job as motivation to start new business ventures.
Although the entrepreneurial road is not for everybody, many people have the expertise to create business opportunities that will benefit them and others. Pursuing entrepreneurial endeavors can be risky, but also rewarding. Remember, society does not encourage risk taking, but society does reward risk taking. Parenthetically, for many people who have lost their jobs, the risk taking at this point is minimal.
Darcell Walker is a practicing attorney specializing in matters related to Intellectual Property (i.e., patents, trademarks, trade secrets, copyrights and product licensing). Attorney Walker is licensed in Texas and registered to practice before the United States Patent and Trademark Office. In addition to his law practice, he conducts workshops on various topics related to developing and protecting ideas and inventions. Attorney Walker is also the author of two books in this area ("Godly Ideas" and "Turn on Your Power"). Visit
www.dwalkerlaw.net
and
www.youtube.com/user/godlyideas.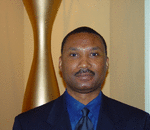 Posted By: Darcell Walker
Thursday, January 21st 2010 at 3:27PM
You can also
click here to view all posts by this author...