Our creativity is one of the most underutilized attributes we have. The fact that a person has an idea that can lead to the development of useful products and services is consistent with the creative character of God. The exciting part is that every person has at least one idea or dream. The development of an idea can change a person's life. Unfortunately, many of these ideas remain just that, ideas.
Three reasons people do not pursue their ideas are lack of confidence, lack of knowledge and lack of trust. Some people do not have the confidence that God will give them an idea or that they can develop the idea. Second, people just do not know practically what to do with their ideas. Many are not familiar with the business and legal aspects of developing ideas. This unfamiliarity results in apprehension and procrastination. As a result nothing happens with the idea. Third, people do not know who they can trust to genuinely help them develop the idea. Stories exist about individuals who have lost their ideas to people pretending to help them. These types of stories have a paralyzing affect on people preventing them from moving forward and developing their ideas.
Even though there are obstacles to developing an idea, God still wants us to pursue the ideas and dreams that God gives us. I heard a man say, "When God gives you an idea, God expects you to do something with it. God does not expect you to ponder it and then pass it on to someone else. When you do pass it on, you also pass on the blessings that are associated with that idea." Ideas are opportunities. Undeveloped ideas are lost opportunities. Too many people are missing out on their opportunities. Ideas are also God's invitations to us to participate in God's kingdom building process. When we participate through the development of our ideas, blessings flow through us but also to us.
In today's economy, the development of new ideas is going to be a key element in the improvement of the general economy and in the improvement of an individual's financial situation. Paraphrasing Warren Buffet, 'The best response to a slow economy is to determine how one can generate their own wealth.' Pursuing ideas is one way God empowers people to start down the road to financial independence."
Many people say that God gave them an idea. Many also say that God gave them the idea several years ago. When asked why it took them so long to pursue the idea, the responses vary. Regardless of the response, the result is that they procrastinated and many failed to ever pursue their ideas. Failure to develop God-given ideas displeases God; deprives others who would benefit from the idea; and delays the spiritual, social, and economic development of the person to whom God gave the idea. In addition, when we do not develop and use what God gives us, we are practicing poor stewardship.
God has many ideas that God is waiting to reveal to us. The mere fact that God gave you the idea is God's approval of the idea and God's message to you that the idea will work. However, you must act on it. Are you pursuing your God-given ideas?
Darcell Walker has over 20 years of experience practicing law. In addition to his law practice, he conducts workshops on various topics related to developing and protecting ideas and inventions. Attorney Walker is also the author of the book "Godly Ideas – Perceiving and Pursuing God-Given Ideas".
Visit
http://www.dwalkerlaw.net
and
http://www.youtube.com/user/godlyideas.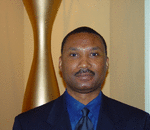 Posted By: Darcell Walker
Thursday, February 4th 2010 at 3:28PM
You can also
click here to view all posts by this author...