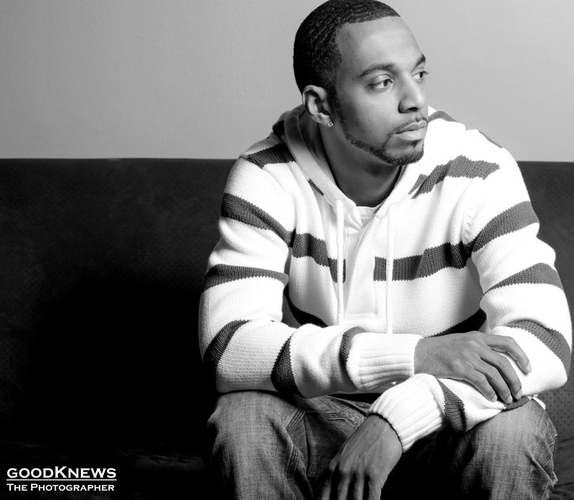 To listen to 26-year-old photographer Christopher Cardwell talk about his passion for photography frankly is a heart-warming and wonderful surprise. "Photography is a game where your skills shine the longer you've been in the game," explains Cardwell, who holds a bachelor's degree in psychology from Hampton Institute and arrived on the Rochester scene in 2009.
The owner of Good Knews Photography, at 162 Andrews Street, Cardwell will be shooting portraits at a Father Day event sponsored by Epiphany Events at the end of May. (See next story) He specializes in landscapes, modeling and events shots, family portraits and weddings, auto photography, picture invitations, and corporate profiles.
"People are surprised when they see me walk through the door," he adds noting he didn't pick up a camera for two years. "I had a vision and I didn't know how to bring it to life. I relied on faith and talent to get to this point.
"There are a number of black photographers in our area. Contrary to popular belief. The equipment is expensive. For years, I used my dad's Kodak camera without him knowing because it just sat in a box all the time: he never used it. Finally, my dad gave it to me as a gift. Now I use a SONY camera. And the rest was history."
When he first started, many customers were skeptical. They thought he couldn't be serious because he was so young. "A lot of people thought I was in business to pick up women. Some photographers do that; I'm just not one of them," explains one of the youngest children in a family of four.
To contact Cardwell, call him at 585-957-1244, e-mail him at GoodKnews Photography@gmail.com, or visit his website
www.GoodKnews.com.
This man has talent!
Father's Day Brunch and Photo Shoots May 23 and June 19
Epiphany Events will host a Father's Day Brunch: Men of Honor on Sunday, Saturday, June 19th, at the Radisson Hotel Rochester Riverside, from 10 a.m. to 1 p.m. Doors open at 9 a.m. and the event's featured speaker is Jawwaad A. Rasheed, New York State Family Court Magistrate, Oneida County. Tickets are $35 per person or a table of 10 for $325. No tickets will be sold after June 1st and none will be sold at the door. For more information, call Sabrina Wilkerson or Yolanda McCray at 585-234-2025.
Men of Honor will feature live music, vendors, photographs, and HIStory. Wilkerson says Epiphany decided to host this celebration of and for men in our community. "You don't hear about the good men in our community and what they are doing. We don't see positive images of black fathers in media especially books. There are single black fathers who struggle to educate their children or keep a roof over their family's heads," she continues.
"All that is presented to us is the bad. We celebrate women with Mother's Day dinner and events, but we do nothing for fathers. That's just not right. So we are doing something to change that in our community.
"No one showcases the positive that men do in our communities and the good far outweighs the bad."
In addition to the brunch, Epiphany Events will also host a Father's Day Photo Shoot on May 23, from 10 a.m. to 1 p.m. and June 6, 1 to 4 p.m., at 162 Andrews Street. On May 23, the doors open at 9:30 a.m. and participants must be prompt. Prices for photos are $15 for 5x7's ands 8x10's are $20. (I plan on getting a photo taken with my family.) All purchases are cash only; no checks.
Those who bring in gently used men's clothes such as suits, jackets, shirts or ties, will receive a $5 discount off their photo package. "This is a call to action," adds Wilkerson. To schedule your photo time slot, call 234-2025.
Epiphany Events Offers Scholarship For Males
The Epiphany Events Scholarship Fund will award a non-renewable $300 scholarship to a college-bound male high school senior based on academic achievement. Applicants must :be a male high school student, submit a 250-word minimum typed essay, "My Dream for Myself" on one of the following topics:
What your mission statement is for success?
Who am I? Who will I become?
How can you improve the lives of other young men in your community? (As an individual or part of a larger group.)
The application must also include: a male character reference letter, a grade point average of 2.5, must be in good academic standing, an official high school transcript, which includes your cumulative GPA, and completed essay with all supporting documentation must be postmarked and submitted by May 20.
Documents must be submitted to Epiphany Events, POB 31664, Rochester, NY 14603 or call 585-234-2025.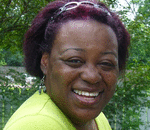 Posted By: Marsha Jones
Friday, May 7th 2010 at 6:08AM
You can also
click here to view all posts by this author...