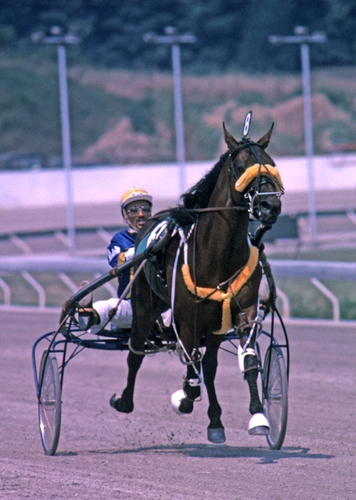 Just call the late Lew Williams, the "Jackie Robinson" of his day. In 2009, Williams was inducted into the Harness Racing Hall of Fame and was the first African-American to receive this honor. Former Rochester, New York resident and Williams's daughter, LaVonda traveled with her family (daughter, Paige and son, Lewis) down to the ceremonies to accept the long-awaited honor.
"I would have loved to see him in action," said Williams who now lives in New Jersey. "He kept us away from the sport. He never allowed me in the sulky because he said it was too dangerous. In this sport, he was known as a gentleman."
One fan described Williams as "someone who overcame racial discrimination to become one of the greatest harness driver to ever step foot on a race track."
Another notes: "He rose to compete against the top drivers in America in a sport that loves white bread. They finally recognized him by inducting him into the Hall of Fame, I am proud to be his fan."
Getting inducted into the Hall of Fame is the biggest honor her dad could receive. "There was no way they could say 'no' to him," she continued. "In a sport that was mostly white, he racked up nearly 1,000 wins, he owned his own horse and stables. He was very successful and raced tracks in Florida, St. Louis, and Chicago. Purse winnings in those times averaged between $12,000 to $27,000. A lot of racing tracks have closed down these days. In Rochester, Batavia Downs is still one of the few viable ones. Even the Meadowlands is getting ready to shut down operations.
"The sport of horse racing was popular back in the day. I was amazed at the crowds in the grandstands: they were full. It was packed. The size of the crowds was incredible. Fans knew him, loved him and still remember him."
Apparently, horses and harness racing is in the Williams blood. "My grandfather was almost obsessed with horses," jokes Williams adding that he died at 11. A native of Cadiz, Ohio, Lew Williams learned about horses from his dad, Clyde, at the age of 16. He worked 16-17 hour days. Lew's older brother, Charles was a partner in the brother business Lew Williams Stables. LaVonda's college-educated brother, Christopher is a trainer at Monticello. Drivers earned more money if they owned their horses; many drivers didn't and only earned about 10% of the pot winnings.
Unfortunately, Williams, who died in 1989, was about to be reinstated back into the sport after losing his racing license because of drug usage. "Lewis was impressed with accomplishments and Paige was asking all sorts of questions," she adds.
For more information visit on Lew Williams, you can check out his Facebook page that has photos and articles on his amazing 30-plus year career or contact his daughter, LaVonda @ lavondakwilliams@yahoo.com.
Congratulations to LaVonda Williams and her family!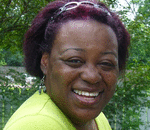 Posted By: Marsha Jones
Tuesday, May 11th 2010 at 10:05AM
You can also
click here to view all posts by this author...