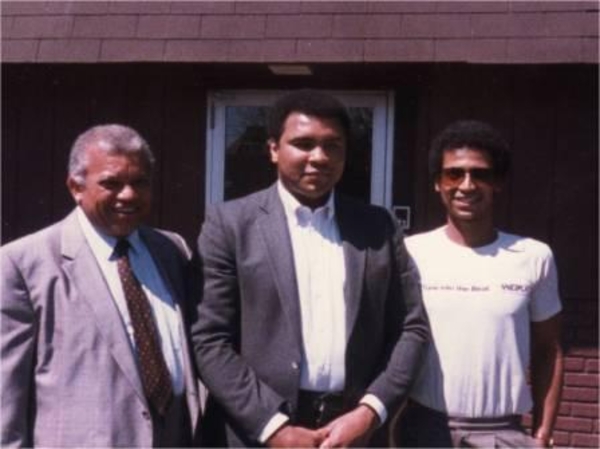 WDKX 103.9 FM Founder and Chief Executive Officer Andrew A. Langston Dies
My mom called me this weekend to ask me if I had heard the news about the passing of WDKX Founder and Owner Andrew A. Langston. I sadly told her that I had. He passed away last Thursday at age 83. We had a lengthy discussion about our first field trip to the WDKX studios on Main Street when they were located across from the RTS bus station.
It seems like only yesterday that we were walking on the carpet runners on the squeaky clean floor of WDKX. It had rained that Sunday afternoon, but my mom wanted us to see what the Langstons had created. Their station which went on the air April 6, 1974, put Rochester, New York, on the map.
We were wet and cold, but the receptionist was pleasant, as she held the door to let us in. My sister and I were scared to touch anything for fear of doing anything to embarrass our mother. Mr. Langston's booming voice had our immediate attention. He told us what the call letters stood for: D for abolitionist and North Star Newspaper publisher Frederick Douglass; K in honor of slain civil rights leader Dr. Martin Luther King, Jr who was a graduate of Morehouse College which Mr. Langston also attended; and X for Malcolm X.
Mr. Langston, who had successful careers in insurance sales,on Wall Street, and clothing, told us about his fight to have a black-owned radio station, he formed the Monroe County Broadcasting Company (in 1968) which included his wife, Gloria. He got a frequency 103.9 on the FM dial, bought a building and secured funding. A city the size of Rochester should have a black-owned station, he recalled.
For us (younger tour attendees), he stressed the importance of a good education and not to depend on others for your livelihood. He encouraged more African-Americans to become entrepreneurs. "If you're going to work hard might as well do it for yourself than for others." I remembers his words well.
Here we are 36 years later, the station is going strong, has diversified its fan base, is on line, still plays strong songs and is the heartbeat of our community. It is the only locally-owned family radio station in our area.
Some things have changed National Black Network News is gone, don't hear People-to-People or The Children's Strory Hour as much as I should, but Memory Lane, The Water Cooler, and the noon shows remain the same. Movie ticket giveaways are making a comeback.
When the Langstons moved to Rochester in 1960, I'm sure they never thought they would see their wildest dreams grow past the scope of their imagination. I'm delighted that Mr. Langston lived to see that and more. I can't imagine this community without WDKX. It's too much of a staple in my life. My parents are from the islands and the radio is the main way that we communicate. I remember growing up looking at my parents and grandparents gathered around the radio listening to the death news, cricket scores and story telling. In an interview, I would conduct 30 years later, Mrs. Langston, who is Jamaican, told me that is where she got the idea to do these shows. Thank you for being a true visionary and entrepreneur. Our community needs more people like you.
The public memorial service is scheduled for noon this Thursday at Mt. Vernon Baptist Church. A private service was held. My condolescenes to the Langston family and WDKX family/staff. In lieu of flowers, donations should be mailed to the Andrew A. Langston Center For Educational Excellence, c/o Canandaigua National Bank and Trust, 2075 Monroe Avenue, Rochester, New York 14618.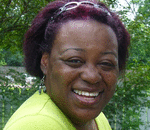 Posted By: Marsha Jones
Tuesday, June 15th 2010 at 11:16AM
You can also
click here to view all posts by this author...