Home > Polls & Voting > Post Content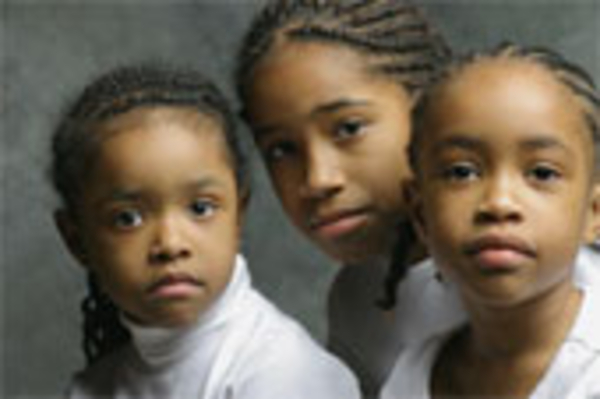 We all know in some countries such as China, having children is limited to one or none. However, today I saw a woman with 6 kids. Stairsteps! I've seen some with more up to 7 or 8. Are Black American families growing or shrinking? What's your opinion?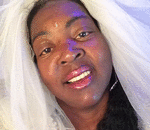 Posted By: MIISRAEL Bride
Thursday, June 17th 2010 at 6:02PM
You can also
click here to view all posts by this author...
I think in general the younger generation is having fewer kids. I have 5 kids, ages 22 - 32, and just 4 grandkids from 2 of them.
Thursday, June 17th 2010 at 6:16PM
Steve Williams
Hi Steve, thanks for your generous input. I think as whole having less children are on the minds of the younger gens...But I find teenager are still bringing in the babes. That's being young I guess. Thanks again.
Thursday, June 17th 2010 at 6:30PM
MIISRAEL Bride
Not like they used to. When I was growing up a lot of my friends came from large families of five or more siblings. One of my best friends had 8 brothers and sisters. That's rare these days, and for good reason: the other day I heard that it costs around $500,000 to raise a child to 18.

Thursday, June 17th 2010 at 6:36PM

Clark that's very expensive. I wonder if those having large families are considering costs when having large families. Today's it something keep in mind.
Thursday, June 17th 2010 at 6:46PM
MIISRAEL Bride
Teenagers having kids, I'm glad I got mine past that point. I never told them not to have s*x, but rather to go about it considerately and safely.
Thursday, June 17th 2010 at 7:07PM
Steve Williams
Steve..you know teenagers are having kids, and they are having s*x too! You were a good parent to teach them better. Teen pregnancy is way of on another topic which add into kids and s*x... and I haven't any expertise on the subject except to tell teen girls and boys to abstain. I have to admit saftey and s*x if it's going on should be enforced because of STD. Kids are having kids. Makes for much younger grandparents? Is that a perk?
Thursday, June 17th 2010 at 7:40PM
MIISRAEL Bride
I have 2 sons... presently 24 and 10..... that 24 yrs old does not want to leave... the thought of having 6 or 7.... grown azz kids... that won't leave the nest!!
Thursday, June 17th 2010 at 8:22PM
Cynthia Merrill Artis
So I see ...you believe in the limit of small family. It's tough leaving home, do you think it's because of the job market he hangin at home? Just think Doc...if he was a daughter with children... you'll have a growing family that wouldn't leave the nest!

Thursday, June 17th 2010 at 8:54PM
MIISRAEL Bride
Yes... I do.. I think he's a momma's boy and wants the safety net... He's a good kid... just seems to not want to branch out... He and his little brother get into it constantly... it's comical... My 10yrs old told him when I grow up Im going to have my own house to boss....
Thursday, June 17th 2010 at 8:59PM
Cynthia Merrill Artis
It tough being a mom. You're loved though. Did you ever want more than two kids?
Thursday, June 17th 2010 at 9:01PM
MIISRAEL Bride
My middle son lived with his mom (in California), until he was about 23, met this girl from Michigan, moved out there and married her and now accounts for 2 of my grandkids. You ready to be Grandma Cynthia?
Thursday, June 17th 2010 at 11:22PM
Steve Williams
@ Miisrael.... I would have had 3 sons...

@ Steve.... Nope... not ready for grandmotherhood.... Im still a Cougar!! I want to look like a grandmother.... NOW... I look nothing like a grandma.... lol
Friday, June 18th 2010 at 1:39AM
Cynthia Merrill Artis
I talked with a couple married for 5 years. They have a girl and boy. When I asked them about more children they readily said "no-way!" So I think for the most part couples are choosing to have fewer kids. No more than 3. I was a bit stunned to see the woman with 6 kids she may be an exception, not sure if she was married though all her kids appeared to look like they had the same father. Large Black families I feel will stay around, just fewer choosing to have multiple children. Couples are younger having children too, and then there are career couples who are waiting later who tend to stick with having only 1 or 2 kids.

I'm enjoying this conversing.
Friday, June 18th 2010 at 7:47AM
MIISRAEL Bride
My niece is 13 and while I would love to have a child of my own, I was the type of person who put career over everything else. Not that I want to wait until I'm middle aged to have a child (LOL), but I think the current economic crisis has a lot to do with parents putting their desire to have additional children on hold.
Friday, June 18th 2010 at 9:22AM
Siebra Muhammad
I also think they are looking ahead at just how large a population planet Earth can support.
Friday, June 18th 2010 at 9:31AM
Steve Williams
I agree with Steve Siebra. You're smart. Children are beautiful and I think the economic crisis is causes many to wait. However, I know many times the baby comes along at the most un-expected time. I feel you're careful enough to plan your family.

@Steve with people living longer it's something to think about: "population control." I mean.
Friday, June 18th 2010 at 9:48AM
MIISRAEL Bride
Teenagers will have s*x and its important to teach them about the consequences. Having a child is a life-changing event, particularly for the mothers. And it should be for the fathers, if they were raised right and are responsible. Its something to think about; I've told my own kids as they were growing up, once you become a parent, your life is no longer your own; you live for that child. The child comes first, so think before you have s*x, and if you do, be responsible about it.

Friday, June 18th 2010 at 10:55AM

Another reason you don't see large families anymore because women are working more. Back in the day most of the mothers either stayed home, or the maternal grandmother was there to take care of the kids. So the mothers not only had the time to have the kids, but to take care of them as well.

Today, most families don't have the luxury of one parent staying at home because of the cost of living. And as I mentioned earlier, the cost of raising a child is very expensive.

Friday, June 18th 2010 at 10:57AM

Clark always I thank you for making good sense. I don't see these large households like that in a growing trend. Extended families of course still happen which can lead to related kin. I agree most families have changed as to how many children they want to raise. Costly is true. Value of a friend is unique as you are Clark.

Friday, June 18th 2010 at 11:42AM
MIISRAEL Bride
Think first and be responsible. Right on Clark.
Friday, June 18th 2010 at 11:56AM
Steve Williams
Siebra... I had my first son when I was 22 years old.... I have my second later and my last when I was 36... I feel that i am a much better parent with him... Im older... I've learned from the trials and errors with my first and second.

I believe that a woman should find herself before she steps into motherhood.... I still see alot of teenage pregnancy... but also I see a lot of older men today with no kids... and I find that quite odd... the biggest reasons I hear... because they want to be with their sons... and Im meeting alot of single dads... and Auntie Moms!!
Friday, June 18th 2010 at 1:15PM
Cynthia Merrill Artis
I have 9+......36-8;

All my wife's relatives have been looking at me strangely; with this wife I have only 2+ and all her family and friends have 5-13 children, I will do my best to get another 1/2 dozen....
Friday, June 18th 2010 at 1:29PM
robert powell
God! Robert you're an exception to the small family. Happy Father's Day!
Friday, June 18th 2010 at 3:04PM
MIISRAEL Bride
I feel they are growing in the sense with divorce rates skyrocketing, divorcees and single parents tend to come together with other single parents to create families. A startling statistic that I came across while doing research for my book "Food for the Soul" was that if black women did not procreate outside of marriage, our race would cease to exist, since the American black population is the least likely to get married... I have a friend who has 5 kids and is married, two happen to have a different father than her husband at present.

I'm not sure given the statistic 70% of black women are single coupled with the notion that we are in a recession and its hard to support a family, that we are reproducing in bulk numbers... But you hear stories. I've heard of women conceiving a substantial amount of children by different men for child support as a survival mechanism opposed to working to make a living or fostering even the idea of a family... So there is always a possibility...

"Food for the Soul " by Maryanne D. Brown Campbell is available at www.authorhouse.com, Barnes & Noble and www.amazon.com
Thursday, June 24th 2010 at 8:56PM
Maryanne Campbell
"statistic that I came across while doing research for my book "Food for the Soul" was that if black women did not procreate outside of marriage, our race would cease to exist, since the American black population is the least likely to get married."

point of clarification----comprehension

when you say "black women" above; are you referring to femaleChristians of African decent?




Friday, June 25th 2010 at 7:49AM
robert powell
Hi Maryanne: You've shared some valuable information regarding the American Black family in that your data of stats shows significance survival of Black American families are among single women /or re-married couples with the attachment with children from their previous marriage. In stating this how prevelant do you think that overall Black American families would be non existance?

Thanks for your opinion.
Saturday, June 26th 2010 at 8:41AM
MIISRAEL Bride
Irma I appreciate your opinion. Open, honest and has some account of reality as to how I'm also viewing Black American Families. Not to say the other opinions voiced are not reflecting reality, for surely they are! I think it's the way you worded it that brought out my similar thoughts.. and to how I'm leaning toward very much the on same page..... Your last paragraph was a riot!.. LOL!
Who knows? "It's a possibility that's not too far-fecthed."

Thank you Irma great comment too...
Saturday, June 26th 2010 at 6:41PM
MIISRAEL Bride
Irma, if we have the foresight, we will be living in Space, and under water. But if we wait too long, the opportunity will pass us by, because we will have such pressing immediate problems (as we are getting very close to), that we will no longer have the resources to do it.
Sunday, June 27th 2010 at 10:34AM
Steve Williams
Between 7% and 11% of the Earth's surface is inhabited by humans. The other 89-93% is covered by oceans, icecaps, deserts, rainforests, and rangeland. Some of that uninhabited space present opportunities for habitation. However our priorities seem to be how quickly we can destroy the 7-11% we currently inhabit through pollution, waste and war, rather than invest in developing the opportunities we have to open up other areas to habitation.

Sunday, June 27th 2010 at 12:11PM

Gentlemen and Ladies: You all have written like true conservationists of humans and to the Black Growth and Perservations of Families. Astounding!
Monday, June 28th 2010 at 10:59AM
MIISRAEL Bride
MIISRAEL, "I" believe now that women are not seen as 'baby machines' by the female themselves and, the more our youth are educated away from the , "IF YOU LOVE ME THEN PROVE IT"... THERE WILL BE LESS AND LESS BIG FAMILIES, that is in the real world. (smile)

but, who knows as it seem that it is going to take many more members in the family bring in an income ( as higher educations become less and less affordable ) it may very well move us back to the necessity of larger family members just to survive. (smile)
Thursday, April 10th 2014 at 6:47PM
ROBINSON IRMA
I did a project IN COLLEGE on population explotions and it seem when ever there are too many people on earth Mother nature takes over and weans mankind down right away...I also learned that when women come here to America from countrys where there is a high infant mortality rate they automatically don't get pregnantas often like they did back home.

And, with people living longer and medications getting better and better in combating people dying at around 26- 40 years of age, we now hear of people dying fROm things we have never even heard of beFORE as well as some deseases have mutated / are becoming resistance to old stand by meds, ect!?

ONLY ADDING FOOD FOR THOUGHT ..PLUS "I" BELIEVE THAT WE WILL SOON BE LIVING UNDER THE OCEAN AND IN SPACE LIKE MAN USE TO "GO WEST YOUNG MAN " FOR LIVING SPACE ANY WAY.(SMILE)

great post MIISRAEL....
Thursday, April 10th 2014 at 6:47PM
ROBINSON IRMA
Plus MIISREAL, WE ARE A RACE OF PEOPLE TAHT ONE CAN nOT REALLY DO STATISTICS OF FAMILY SIZE ON US. EXAMPLE, sIEBRA IS THE MOTHER OF HER NieCE. mY MOTHER WAS MY COUSiN AND i AM SURE THIS IS NOT SEEN AS A "FAMILY UNIT" now is it...??? Not in the male head of house hold world ...

a main reason "I" veared off the Black family theme as I did...you know me and my cultural ties and facts as front and center.looooooooooooooooooooooool (smile)

(smile)
Thursday, April 10th 2014 at 6:47PM
ROBINSON IRMA
Polls & Voting Home