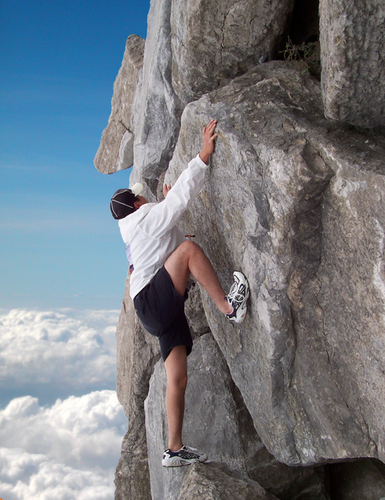 Achieving the Impossible
It's easier than you think!
I will not waste anytime here. Let me get right to it. We all have great potential and unrealized strengths. My goal right now is to help you identify the qualities that you already possess to succeed in any endeavor. We are the highest order of creation by God and we seldom reach our true potential. No more!!
1. Stop viewing your situation as impossible. (Matt. 19:26)
Everything is a matter of perception. It's all in the way you look at it. The same glass is both half full and half empty depending on the perspective. The glass doesn't change nor does the contents of the glass but to different people things are different. You have the choice to see impossibility or accept the challenge of finding the possibility.
• Never underestimate the power of vision. (Gen. 15:4)
• Don't say what you don't believe. Think. Speak. Be. (Mark 11:23-25)
2. Ignore the facts and ignite your faith.
"Faith is knowledge within the heart, beyond the reach of proof" (Kahil Gibran). Faith isn't faith until it's all you're holding on to. Faith says in spite of the facts that are before you this is not the end.
• Learn the difference between truth and reality. (John 17:17)
• Feed your faith and starve your doubts. (Romans 10:17)
3. Resolve to never quit. (Gal. 6:9)
Now I can stay here all day. But I won't. But if you don't get anything else, please get this point. "Our greatest weakness lies in giving up. The most certain way to succeed is always to try just one more time" (Thomas Edison). It is never too late to start again or change your mind. "One of the most common causes of failure is the habit of quitting when one is overtaken by temporary defeat" (Napoleon Hill). Never give up on your dreams. Obstacles will arise but overcome them with the right attitude. Don't see yourself as not having resources but become resourceful and creative. Keep going and always try again.
I'll leave you with a quote from Bishop Alvernis Johnson, pastor of Kingdom Life Ministries of Saginaw, MI:
"Effort never really fully releases its reward until a person decides not to quit."
Dedicated to helping you succeed,
Loreal Hartwell
http://loreal.lifeoptimizer.info/about/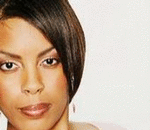 Posted By: Loreal Hartwell
Wednesday, June 30th 2010 at 2:13PM
You can also
click here to view all posts by this author...