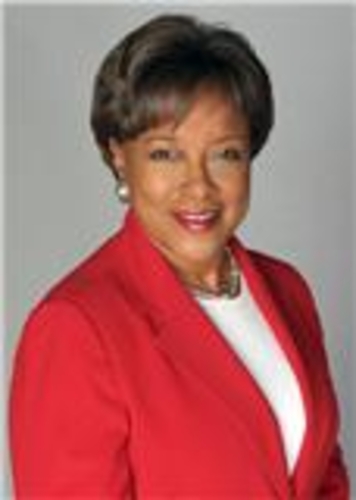 For the past 30 years, 10 NBC's anchor Janet Lomax has gotten the opportunity to live out her dreams in Rochester, New York. She's interviewed talk show queen Oprah Winfrey, and her eventual successor Ellen DeGeneres, appeared on the now defunct soap, The Guiding Light with multiple Emmy-winner Kim Zimmer and covered backstage interviews and previews on such theatrical productions of Aida, The Jersey Boys, and Phantom of The Opera. I also have watched her cover the Democratic Political Convention in the 80s where Reverend Jesse Jackson spoke. She tried getting an interview with him but she accidentally woke him up.
She'll be the first one to tell you that 30 years in the broadcast world has flown by...fast. "No two days are alike in this business," she stresses. "It's the nature of the business. I enjoy the people that I work with and that makes all the difference. Our viewers are like our family and friends. I enjoy connecting with them by giving the news and updates."
In our community, Lomax is admired by many local and faithful viewers: I wondered who she admired. The first name that came from her lips: Jessica Savitch. "She was a wonderful journalist and when she started there weren't too many women in this business. She was tough. She knew her stuff and she was an excellent writer," Lomax continues.
Lomax also mentions that many veterans and young people entering the field such as Katie Couric, the former Monica Kauffman, and Soledad O'Brien are ones to watch in the future. "Monica is now in Atlanta. She was in Louisville when I was starting out, recalls Lomax. She got married and has a new last name, but she is "Queen" of Atlanta's WSB-Channel 2.
During her tenure, Lomax remembers what stories have had the greatest impact on her."There have been lots of stories. I remember there was a three-year-old boy that died and we went
to the house for an interview. He had been stuffed inside a suitcase. There was a family member was upset and wanted us off the property. However, the grandmother stopped him, greeted us, and let us in for an interview. She welcomed us into her home under such difficult circumstances."
Another difficult circumstance came a few years ago for her, when co-anchor and friend Gabe Dalmath passed away after an illness. She describes her friend and colleague as "the brother she never had. His passing was like losing a family member. Rich Funke and I still talk about Gabe. We were all very close because we were on the set together for the same number of years. I still have the postcard that he sent me up on my wall."
Recently, she spoke at the funeral of her friend and WDKX Founder and Chairman Andrew A. Langston. "He was a GIANT of a man, " she continues. "He was an integral part of
our community and provided a classy service. What he created and did wasn't easy."
As a married and working mother, Lomax makes her job look easy. What's her secret? "Faith, family, and friends. Belief in God. In the beginning, there were days I wanted to quit, but there are days you get frustrated for whatever the reason. Tony award-winning choreographer Garth Fagan told me be disciplined now and freedom will come later. I didn't know what he meant then, but I do now. The bottom line is never give up because you can do whatever you set out to do."
It's been 30 plus years since Lomax was a journalism/radio/TV production major in Louisville,
Kentucky. What didn't journalism school prepare her for? Lomax replies: social media and navigating around a newsroom. "Whoever thought social media would be what it is today? Our
news today is 24/7. Most people can "tweet" news, but it's not always accurate. It's the way we live."
What advice does she have for young people? "In this business, there are expectations you must meet. Take what you do seriously. Exceed them...don't come up short."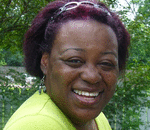 Posted By: Marsha Jones
Tuesday, July 27th 2010 at 6:38PM
You can also
click here to view all posts by this author...