Home > Blogs > Post Content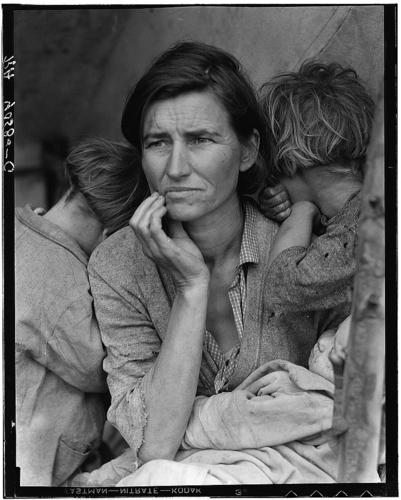 In the U. S. eight out ten women will retire in poverty. Tune in to find out why almost twice as many African American women as compared to Caucasian women in the U.S. will retire in poverty regardless of educational background. Inspirational Voices Radio Show host, C. "Joyce" Farrar-Rosemon will interview special guest, Anita Renee Johnson, MS, Taxation, PhD candidate in Finance and explore this phenomenon. She will discuss ways that you can avoid becoming a statistic.
Listen live or through chat at
http://www.blogtalkradio.com/inspirationalvoices
to hear answers to these questions. To share your inspirational voice, the call-in number is (347) 996-3292. The show airs live, Sunday, August 1, 2010 at 5pm EST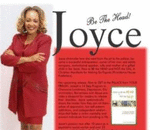 Posted By: C. Joyce Farrar-Rosemon
Saturday, July 31st 2010 at 7:18PM
You can also
click here to view all posts by this author...
Hello Ms. Rosemon,

This is what is said on your blog, "In the U. S. eight out ten women will retire in poverty. …why almost twice as many African American women as compared to Caucasian women in the U.S. will retire in poverty regardless of educational"

Firstly, Black Americans are not African Americans. A Black American is a descendent of slaves. Black Americans are a new breed or a race of people that has emerged out of the ashes of slavery.
An African-American is a person of African origin that has become an American citizen.

It is not a phenomenon that twice as many Black American women as compared to White American women will retire in poverty regardless of education is because White America owns this country as the Chinese people owns the country of China. Common sense would tell you that if you are the owner of a company your retirement benefits would be greater than the employee's, am I right.

The only permanent solution to this problem is that Black Americans must desire to become a sovereign people on a portion of this continent that we could call our very own country with borders to pursue life, liberty, happiness and prosperity in our own way.

I am the way, and besides me, there is no other way that Black Americans could ever become a real people in this world.

Tell me what you think.


Saturday, July 31st 2010 at 11:36PM
Harry Watley
Eight out [of] ten women will retire in poverty? In America??? No way! This isn't Ghana, or Slovenkia, or ..., well you get my point.

Those "facts" cannot be trusted. Unless someone has raised the so-called poverty level to a mere $30,000 per year income level or thereabouts. Post the source, please.
Sunday, August 1st 2010 at 8:51AM
Craig Amos
Hello Craig,

You said this, "Post the source, please."

The blogger did post the source to wit; "Inspirational Voices Radio Show host, C. "Joyce" Farrar-Rosemon will interview special guest, Anita Renee Johnson, MS, Taxation, PhD candidate in Finance…"

Read with an open mind and not a mind ready to pounce on the person only to disagree without a good cause.

One great fault of the ghettobilly Negroes is that they will argue about anything when it is not necessary. This type of personality is an ignorant trait.

What say you?



Sunday, August 1st 2010 at 10:33AM
Harry Watley
I agree with the latter part of your response, Barry, I mean Harry. But a link to one's own blogspot is NOT a source. Allow me to clear this up:

Post a RELIABLE source, please.

Thank you.
Sunday, August 1st 2010 at 10:54AM
Craig Amos
Craig, don't shoot the messenger. I am simply conveying what my special guest, Ms. Anita Renee Johnson, MS, Taxation, PhD candidate in Finance, relayed to me. She will be on the show at 5pm EST to discuss her thesis. Listen live or through chat at http://www.blogtalkradio.com/inspirationalvoices to hear answers to these questions. To share your inspirational voice, the call-in number is (347) 996-3292. The show airs live in less than 45 minutes.

Sunday, August 1st 2010 at 4:24PM
C. Joyce Farrar-Rosemon
Hello Craig,

So, sometimes your mind thinks that I am Barry went all the time I am Harry. Okay, I get the cynicism.

Remember that I told you ghettobilly Negroes complicates everything because they see everything complicated and that they will argue about anything when it is not necessary?

Well, that is precisely what you are doing now. You asked for the bloggers source while it was there in the blog all the time. Since I have showed it to you and your dumbfounded awareness has slapped you in the face you now want to make excuses.

No! There is nothing to clear up. The source that you were requesting of the blogger was always there in the blog to wit, "Ms. Anita Renee Johnson, MS, Taxation, PhD candidate in Finance,"

So, stop being ignorant and we can get along. I am no friend to ignorance. I am the enemy of ignorance.

Tell me what you think Craig.


Sunday, August 1st 2010 at 4:53PM
Harry Watley
Blogs Home