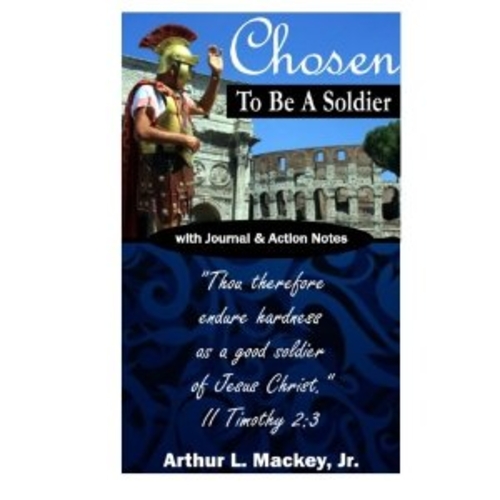 We always want to honor, salute, and remember our soldiers. It is always good to remember the soldiers who gave their lives to America and who fought for the freedoms that we enjoy today. We should also be thankful that God has called us into His army and chosen us to be His soldiers, not only for our nation of birth, but for our Heavenly nation, a royal priesthood that we have been called out of the darkness into the marvelous light. As chosen soldiers, we must determine that we will endure whatever comes our way because one day we want to see Jesus face to face, and we want to hear Him say, "well done, good and faithful servant". Introduction A WORD TO THE CHRISTIAN SOLDIER Chapter 1 Endure Hardness as A Good Soldier Chapter 2 A Champion for the Cause of Christ Chapter 3 Escape Entanglement
http://www.amazon.com/Chosen-Soldier-Arthur-Mackey-Jr/dp/145370065X/ref=pd_rhf_p_t_2
About the Author
Author Profile ARTHUR L. MACKEY, JR., is the senior pastor of the historic Mount Sinai Baptist Church Cathedral in Roosevelt, New York, owner of I Support Roosevelt Youth Center, and the upcomimg Mother Barbie Lee Scott Senior Housing and Mount Sinai Workforce Housing. He is also president of Vision of Victory Ministries and Arthur Mackey Ministries. He is a graduate of Virginia Union University in Richmond, Virginia, where he majored in religion and philosophy. He is also a community research assistant in the Office of Communications and Public Affairs for the Town of Hempstead, America's largest township. Pastor Mackey is the noted author of the Biblical Principles of Success (Forewords by the late Rev. Dr. Arthur L. Mackey, Sr., Rev.Dr. Frances W. Mackey,and Pastor Mike Burns, & endorsements by the Billy Graham Evangelistic Association, Duncan Maxwell Anderson of Success Magazine, and John Mason - noted author of "An Enemy Called Average"), Walking Through the Doorways of Destiny (Foreword by Pastor Donnie McClurkin), Inner Healing for Men, Inner Healing for Women, Real Revival (Foreword by Rev. Dr. Chris Tunde Joda Founding Pastor of Christ Chapel in Lagos, Nigeria), Revival in the Valley of Dry Bones, and Seven Levels of Promise for the Overcomer. Pastor Mackey has ministered throughout America, Europe, and Africa.
http://www.amazon.com/Chosen-Soldier-Arthur-Mackey-Jr/dp/145370065X/ref=pd_rhf_p_t_2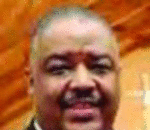 Posted By: Arthur Mackey
Wednesday, August 4th 2010 at 3:35PM
You can also
click here to view all posts by this author...