Book Launch Party: My Son's Ex-Wife by Shelia E. Lipsey
Party on BAN Radio with host Ella Curry and Shelia
Listen to the introduction of a Christian fiction title by Shelia E. Lipsey
http://www.blogtalkradio.com/black-author-network/2010/09/01/book-launch-party-my-sons-ex-wife-by-shelia-e-lipsey
We will discuss the rise of Christian fiction, why faith-based books are so important to the community and the many topics covered in the newly released book, My Son's Ex-Wife.
When asked to define Christian fiction in her terms, Shelia stated "My definition of Christian fiction is real life stories about everyday struggles and shortcomings that people face in life, along with a God defined message that God stands willing, waiting and ready to offer His redemption and forgiveness."
My Son's Ex-Wife: The Aftermath is the second book in Author Shelia E. Lipsey's My Son's Wife trilogy. The story of the Graham family continues in My Son's Ex-Wife. First Lady Audrey Graham is more than relieved when Stiles encounters the young, vivacious nutritionist Detria Mackey. Rena is equally captivated by recent divorcee, Robert Becton. Does the handsome, science teacher Robert Becton possess what Rena needs to give her life a much needed jump start?
When Rena returns to Memphis for less than pleasant reasons, Stiles and Rena realize they still have deep feelings for one another, but will their feelings overcome the past that severed their relationship? Will Audrey manage to come between them again or will other circumstances intervene that will give them cause to rethink their past and move forward to the future.
Available at bookstores and online at amazon.com, bn.com, borders.com and booksamillion.com.
** My Son's Ex-Wife: The Aftermath
(Urban Books, 2010)
ISBN-13: 978-1601628541
** My Son's Wife
(Urban Books, 2008)
ISBN-13: 978-1601629715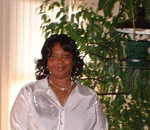 Posted By: EDC Creations
Friday, September 10th 2010 at 2:05PM
You can also
click here to view all posts by this author...