God can deliver a person from a difficult economic situation. The Biblical basis is 2 Kings 4:1-7. God delivered a woman from her debt crisis through a process that established her in business and enabled her to generate more money than she needed to pay off that debt. The actions of this woman and the directions that God gave her through Elisha are a blue print for deliverance today from economic peril.
The woman was in so much debt, that she was about to lose her two sons. She cried out to God. God first had her to assess her own resources, and then God gave her a set of tasks to perform. God then intervened with a miraculous act resulting in the woman having jars of oil. She was instructed to sell the jars of oil, pay her debts and live on the excess. Selling is commerce, business, and entrepreneurship.
The actions of this woman are the same actions people can take today to develop ideas and become debt free and financially secure. God is a proponent of business and entrepreneurship. The woman's deliverance came as a result of a commercial endeavor. Most wealthy people built their wealth through business enterprises.
In brief, three major actions of this woman were:
She accessed God.
She assessed her own resources.
She adhered to God's instructions.
For more information about Attorney Darcell Walker and his upcoming book "Divine Directions for Deliverance from Debt" please visit
www.dwalkerlaw.net
or
www.youtube.com/user/godyideas.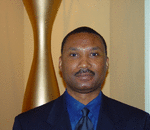 Posted By: Darcell Walker
Wednesday, September 15th 2010 at 3:42PM
You can also
click here to view all posts by this author...