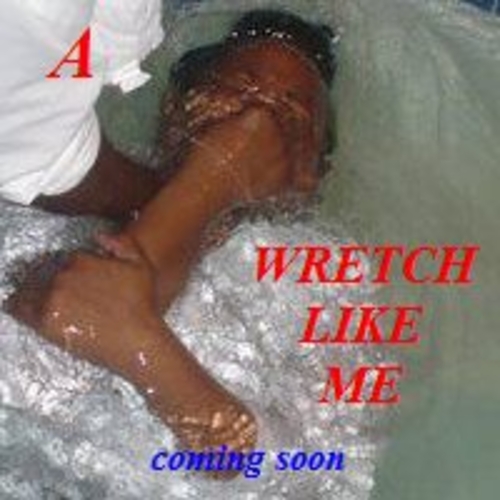 "A WRETCH LIKE ME"
A testimonial account of Beverly's life beginning with her first memories recounting childhood at age 2 while playing in her Mama's pots and pans while her older siblings attended school in San Francisco, CA-her birthplace. Then fast forward with her to age six when she and her family moved to East Palo Alto, CA-once dubbed the murder capital of the world. Barely graduating high school due to her brother's suicide, five years later brought new hope to life with Beverly giving birth to the first born boy in the family since her brother's death. Not more than two years later she would find herself struggling on the streets addicted to crack cocaine! The next eight years would prove to be filled with sheer hell and turmoil. Time would find her giving birth to two more children. Eventually society dubbed the children born of this era crack-babies! Both births took place within the city limits without a hospital in sight. Beverly encountered many failed attempts at sobriety, bouts in county jail and a resident of the grassroots efforts of local residents who ran substance abuse treatment homes trying to address the epidemic taking over their neighborhood and children. Boosting clothes in stores by day to buy more "crack" and dodging death by night, she would find herself praying daily for deliverance, "Lord, please don't let me die out here before I can get my kids back and raise them into adults with morals of value-in my parent's lifetime. Please Lord", she would beg. It was no easy feat trying to rid her body of the agonizing urges as she faced each dreadful day only to once again find herself spiraling at the thought of the drug' over-powering, demonic-like addiction that cost her custody of her children. Crack kept her drowning in its seductive, never ending vicious cycle, until divine intervention would finally come in the form of a Santa Clara County Sheriff- placing cold, steel handcuffs around Beverly's wrist. Not that that was anything new to her, but this time, she was FREE AT LAST. A new walk of faith filled her spirit and she was up for the challenge it was sure to be, though she struggled terribly to stay even one night in jail. Her desperate and feeble attempts to get out, proved useless. No bail for her would lead to the destiny she claimed at her arrest, freedom, and while "crack" still fought for hold of her soul, her spirit fought harder to prevail through many of life's tests awaiting her. A year combined in jail, work furlough, a Christian Sober Living community and the grit to make it would fuel the journey down a path towards getting her children back, re-establishing her independence and fulfilling her passion as a poet.
Overcoming addiction, with 19 years crack-free, Beverly's testimony will give you tingly goose-bumps as you walk with her through her trials and triumphs. Even though she regained custody of all her children despite a harsh system that deemed that unlikely, her family still struggles with the scars of a turbulent past. Stroll through the pages of a testimony that will make you laugh, cry, praise and shout!! Now as an award winning publisher of the Gumbo for the Soul book series, the epic journey continues, down a new path. Beverly Black Johnson's, "A Wretch like Me" is an awesome testament of God's power to bring you out of anything, including HELL!!
©2010 Beverly Black Johnson
Email: beverlyblackjohnson[at]yahoo[dot]com
Website:
http://www.beverlyblackjohnson.com
To stay abreast towards publication please connect with me on facebook by visiting the following link. Be Blessed, ~bbj
Facebook Profile:http://www.facebook.com/SavedAWretchLikeMe
Posted By: Beverly Johnson
Saturday, January 1st 2011 at 11:56PM
You can also
click here to view all posts by this author...