We must continue to shut the mouth of the Church leaders ( Apostles, Bishops & Pastors ) through our buying them off, misleading some and finally by fear of reprecussion of what we will do if they speak out. We will use our laws and if necessary we will create new ones.
Homos*xuality! We are already in the very fibers of society, just like we were in Sodom and Gormorah. As we are today in America we are speadidng throughout the globe. It is now acceptable from gay marriage to gay preachers.
Politics! (Republican/Democrat ) There is not 2 parties, we are the only real party. We must continue to deccieve tha masses with the 3 card molly trick. Where they think they are free and have a choice. In doing this, we will continue to lead them in our direction
War! Martin L. king Jr! He spoke out against the war and was assinated. We have created Fear. No leader will every speak out against any war we create. All they willsay is" Lets pray and support our troops " Martin L. King Jr, was our example of what we will do.
Land! We must continue to create this recession in order to restructure the land. By people not being able to pay their mortage the banks we own will forclose on their homes. Then we can resell them under the umbrella of the so called goverment to whoever we want to and through our system. Remember, whoever controls the land controls the people.
Money! One currency. We have just purchased the financial empire of Wall st. So we will be changing the money right under their eyes without them even knowing this until it is done.
Religion! We must keep them believing in our king James Version and that Jesus is God. King james did exactly what we told hime to do and it is a great tool of mass deception. We must keep them from reading " The Apostle Bible " this book should have never surfaced. We must also reward those who speak out against this book and against all of those who say Jesus is not God. It is mandatory that they believe king james Version is the only Holy Book and that Jesus is God.
Education! We need to continue to rid our schools of good teachers under the guise of " Teach for America " and we must incorporate this in every nation. Don't worry about any protests, they will all fade in time.
Family! We must continue to destroy through our controlled goverment and courts, the fabric of family to where we have the final say. By taking away the parents authority and promoting single parent homes we will create an imbalance in the Father, Mother dynamic.
Finally we must make sure our recruits are enlightened, aware and prepared to take action. Do not worry abosut those who talk about or rap in their songs about us as the Illuminates. They have no idea that we even control them!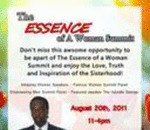 Posted By: Apostle Truth
Tuesday, March 1st 2011 at 1:25PM
You can also
click here to view all posts by this author...