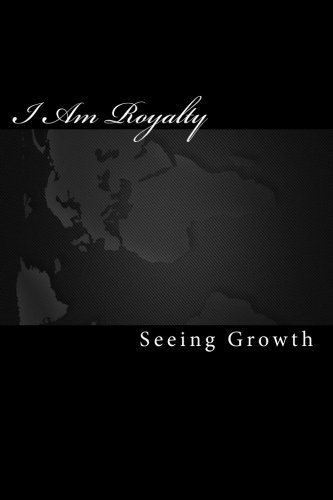 Please help support I Am Royalty: Profiles In Black History.
I Am Royalty is a series of biographical anthologies that are compiled to serve as bridges throughout many different communities. The purposes of these bridges are to close gaps or voids that are left and create productive routes for the people who live within them.
Our mission is to take these stories into places that need positive light and spread these lights into some of darkest areas. We will share our stories throughout schools, churches, youth homes, community groups, correctional facilities, media, and throughout the streets to begin recruiting our youth for productive activities. We are also seeking submissions for future volumes of I Am Royalty: Profiles In Black History.
These books are proving that there are positive alternatives for negative behavior or images. We hope to open the eyes of younger people so that can begin seeing options in life that include: education, politics, writing, publishing, social work, ministering, entrepreneurial spirit, communications, public service, media, and working with other youth just to name a few. We would also like to open doors to programs, groups, organizations and opportunities that they never new existed or truly understood.
Continue Seeing Growth,
Emmanuel
Purchase your copies here
or send an inbox with your email address for further information.
Posted By: Emmanuel Brown
Sunday, April 3rd 2011 at 6:56PM
You can also
click here to view all posts by this author...