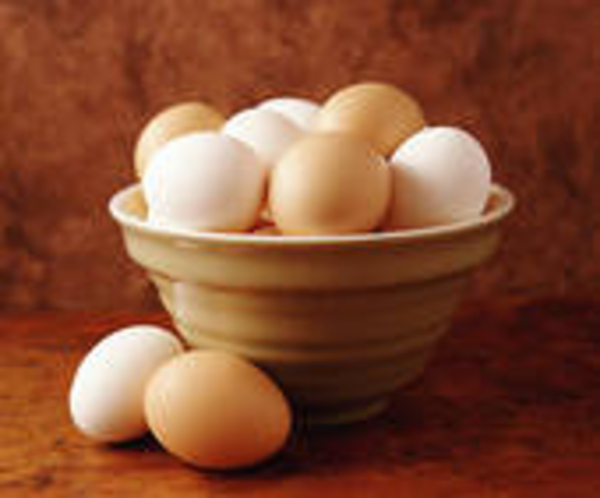 Mornings are off to a great start to those egg lovers! For at least twice a week they have like me; the delicious tasting serving of eggs. Eggs not only supply you with a great taste, eggs are known as a whole food. The egg having many benefits as part of an healthy diet and supplying nutrients essential to the human body as well. Even though it was once thought that eggs are way too high in cholesterol, new and recent studies indicate that in moderation eggs contribute very low doses of cholestrol to the body's system. In fact eggs supply a nutrient call choline which elevates adequate brain function and health also with the aiding of protein. Eggs also contribute to reducing the body's inflamation and in addition a great source used in diets for those who are seeking weight loss.
Whether boiled, fried scrambled, poached, over easy or sunny side down. Eggs makes a great meal almost anytime of the day. I like my eggs scrambled!
Next time you pick up your egg carton read the great nutrition facts label inside...
This terrific website gave some excellent tips on healthy eating with eggs.
http://www.whfoods.com/genpage.php?tname=f...
Top of the day to you!
MIISRAEL
Posted By: MIISRAEL Bride
Wednesday, May 18th 2011 at 8:54AM
You can also
click here to view all posts by this author...