Fow do you figure? Former Democratic contender John Edwards "lied" to the American people while running for the Presidency. One of his supporters gave him a $750, 000 contribution to his campaign. Great news for him. He fathered a three year old illegitimate child with ex-mistress Riehl Hunter and use some of the contribution to cover up his indiscretion. He humiliated his late wife, Elizabeth, who was dying from cancer, and the rest of his family. Stand by your man? Yeah, whatever.
If that wasn't bad enough. Now he may get away with his extra marital affair. Unfortunately, he hasn't committed a crime. No laws were broken. Deception was achieved. People were emotionally injured, but that was it. We survived yet another politician who lied. This is a new phase of life as a politician in America. I don't like it.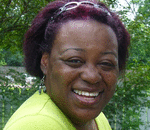 Posted By: Marsha Jones
Tuesday, June 7th 2011 at 12:42PM
You can also
click here to view all posts by this author...