These new products define patents, copyrights, trademarks and trade secrets, describe the differences between each form of protection and identify the types of ideas that each one protects. When some people conceive an idea, their first thought is to protect the idea with a patent. Although patents do protect a wide-range of ideas, patents do not all types of ideas. The type of protection one needs will depend on the type of idea that they have. For example, patents generally protect technical ideas. Copyrights protect artistic ideas. Trademarks protect the name/identity of a product. Trade secrets generally protect technical ideas as an alternative to a patent by keeping the information out of the public. Trade secrets also protect company and proprietary information. It is important to seek the appropriate form of protection for an idea. Using the wrong form of protection to protect an idea can result in no protection at all for the idea. One CD product discusses the protection of works created during ministry activities in churches and other ministry settings.
http://itunes.apple.com/us/app/patents4you/id441654602?mt=8
http://www.youtube.com/user/godlyideas
www.dwalkerlaw.net/about.html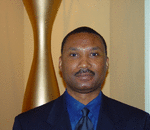 Posted By: Darcell Walker
Wednesday, November 2nd 2011 at 3:48PM
You can also
click here to view all posts by this author...